In a state-of-the art research lab at VIDO-InterVac, nestled in the University of Saskatchewan campus, a team of PSAC post-doctoral researchers are inching their way closer to a viable vaccine for COVID-19. 
VIDO-InterVac's core work is decoding the mysteries of the world's most persistent diseases. In December 2019, when fears of a worldwide outbreak of the novel coronavirus began to ferment, their team of top scientists pivoted to tackle the new emerging threat.  
"The whole reason we exist is to deal with situations like this," explained Dr. Scott Napper, one of the research scientists leading work on the vaccine. "We have been right in the thick of the action, and hopefully we'll be able to make a contribution that will change the outcome of all of this."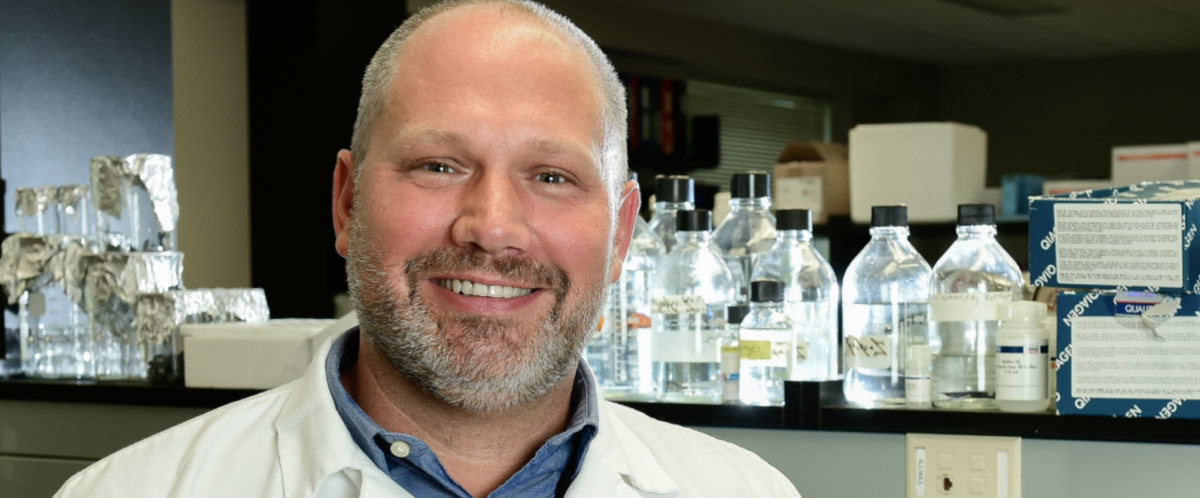 VIDO-InterVac was the first lab in Canada to isolate the virus for study, the first to develop an animal model of the infection, and is now one of only a handful of research labs in the world actively testing a vaccine in animal trials. Already, their vaccine appears to be having positive effects, and by mid-May researchers will know if they've created a vaccine that they can begin testing and tailoring for human vaccination.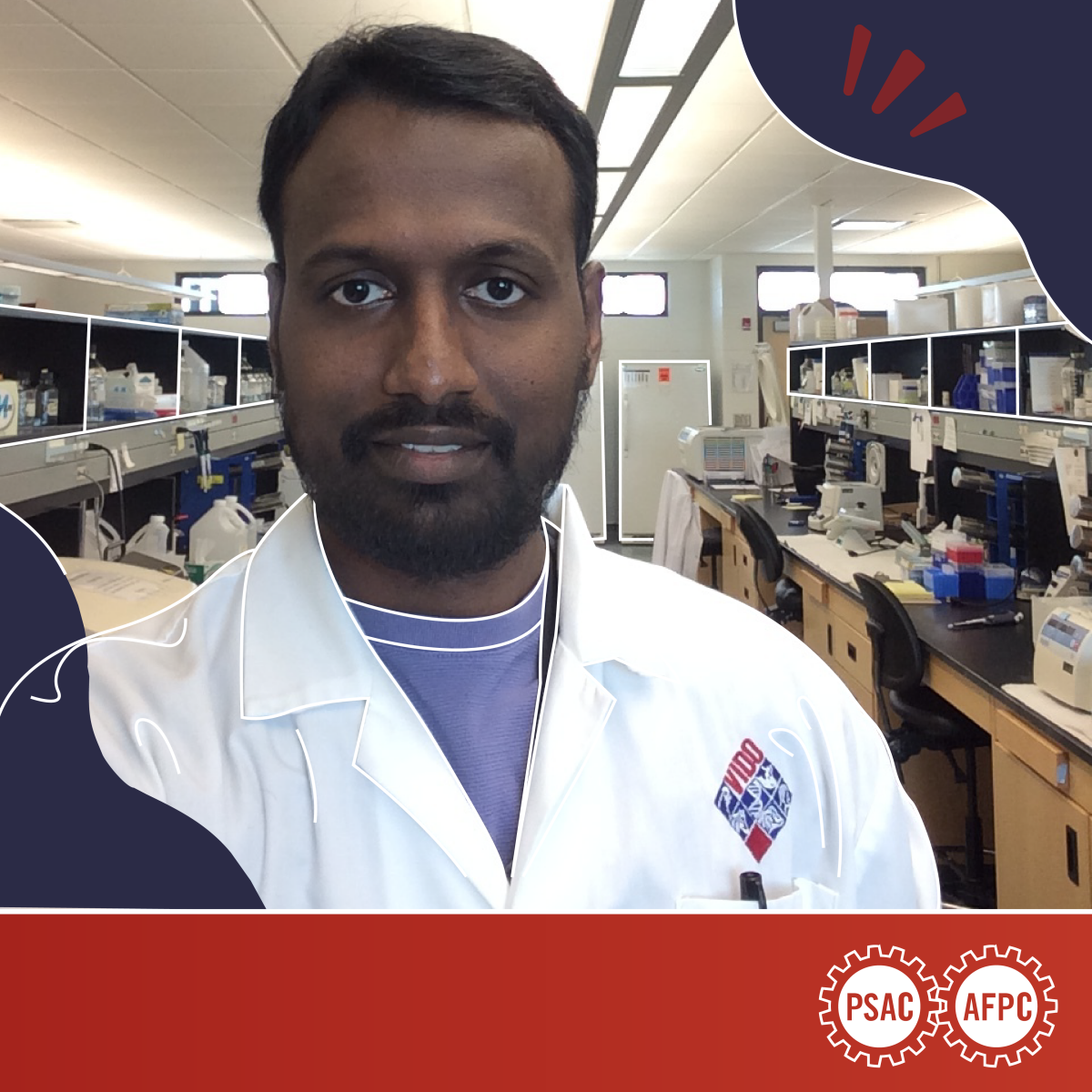 PSAC member Dr. Vinoth Manoharan – who earned a post-doctoral fellowship at VIDO-InterVac last year – was studying vaccines for Middle Eastern respiratory syndrome-related coronaviruses before the pandemic. Now, he's working double shifts on a vaccine for COVID-19. He insists the long hours are worth it.  
"I know that what we're doing is very important because there are still many unanswered questions with regard to COVID-19," he said. 
There's still a long road ahead before his team sees a working vaccine in the hands of health care workers. It typically takes a year to go from a proof of concept for a vaccine through regulatory approvals, manufacturing, human trials and finally a vaccine for the public.  
In March, the federal government invested $23.3 million into VIDO-InterVac to bolster their research team and build their own small-scale vaccine manufacturing facility right on campus, accelerating their ability to develop and manufacture a vaccine for COVID-19. Without it, researchers at the lab would need to send their vaccine samples to a large manufacturer, where they would compete against every other research lab for their chance to produce their vaccine.  
Dr. Napper says the progress they've made wouldn't be possible without the incredible team of scientists and researchers working at VIDO-InterVac. 
"It's an absolutely amazing organization that's very much built on a team approach to science," he said. "Having that broad base of expertise and this team approach to science, we certainly punch far above our weight." 
Because of the precarious nature of their work, many post-secondary education workers have been hit hard by the closures of schools and universities during the pandemic. 
While Dr. Manoharan hasn't been impacted because of his critical role developing a vaccine, he recognizes the important role PSAC plays for post-secondary education workers. PSAC has dedicated staff and significant resources specifically directed to support university workers impacted by COVID-19. 
"Our union is doing a great job, and it's always good to know we can reach out and talk to someone if we need help," he said.  
The only downside of his work is the regular prodding from his friends and family about his research. 
 "Everybody is asking me, hey, when are you going to get a vaccine for us?" he said, chuckling.