At PSAC 2021 National Bargaining Conference in April, delegates from the Operational Service (SV) group set their priorities for the next round of negotiations and elected the bargaining team that will represent them at the table.
The SV group represents employees responsible for the operation of federal buildings and services, including firefighters, tradesworkers, storespeople, cooks and hospital workers, lightkeepers and ships crews.
Satinder Bains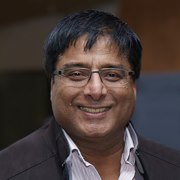 For most of his 35-year career as a power engineer at the RCMP Depot Division central heating plant in Regina, Saskatchewan, Satinder Bains has been deeply involved in the union movement.
"I am highly passionate about our union, and strive for transparency, inclusiveness and efficiency in everything I do,' said Bains. "I believe that to represent our members' best interests, we must all work collectively, collaboratively and as colleagues. As a member of the bargaining team, I will work tirelessly to represent all SV members." 
In addition of being president of local 40002, Bains is the Regina Area Council representative on the Prairie Regional Council and a Federal Public Service Labour Relations and Employment Board staffing complaint representative for both his component and others. He has held many positions at the local and provincial levels, including chief shop steward, local vice-president and racial equity representative.
Serge Desbiens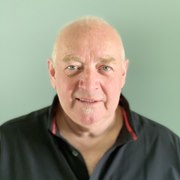 A Department of National Defense (DND) firefighter at Canadian Forces Base (CFB) Borden in Ontario. Serge Desbiens began his union involvement in 1985 when he was first elected president of his local. Since then, he has served in many different roles, including steward, local vice-president, facilitator, deputy regional vice president and regional vice-president for UNDE Ontario.
"This is my fourth round of bargaining for the SV group, and I feel privileged to have been on previous teams," said Desbiens. "I will work hard towards attaining gains that were left behind on previous rounds and to finally have members paid properly for the work that they do." 
Desbiens was first elected to the SV bargaining team in 2002 and he quickly saw firsthand how the union can be a powerful force when members work together. That year, PSAC went on strike with "workless Wednesdays". One early morning, after 24 hours at the table, Desbiens and the teams finally reached a tentative agreement. Tired, Desbiens looked outside the window and saw a sea of members with "on strike" signs held high—he will never forget the sense of collective power coming from engaged union members.
Jason Elder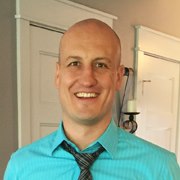 Jason Elder has more than 15 years of experience as a Journeyman firefighter for the DND at Canadian Forces Base Suffield in Alberta.
"Job security and fair wages are what I'm most passionate about," said Elder. "Addressing the significant wage gaps that exist for many of the SV occupational groups when compared with their public and private sector comparators is one of the key issues I want to address."
Jason spent most of his& DND career involved in the union. For the past 13 years, he has been an active member of UNDE local 30911's executive, now serving as president. Having the overall wellness of firefighters at heart, he served for six years as a member of the National Defense fire service wellness advisory committee and now proudly represents Alberta and the North on the UNDE firefighter committee.
Bert Farwell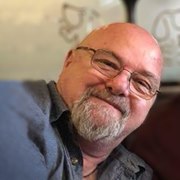 Robert (Bert) Farwell is a professional chef with more than 30 years of experience at the Canadian Coast Guard in Victoria, British Columbia.
"Human rights and equity are very important to me," said Farwell. "I believe that all members should be treated fairly, and I am passionate about trying to improve the lives of our members. I want to make sure Treasury Board will negotiate fairly with everyone from the SV group and that our basic demands will not be ignored."
Involved in one way or another with his union since 1996, Farwell is not afraid to do the hard work that's required to move issues forward. He has been on several strike committees and participated in many strike actions and picket lines. Today, he serves as president of UCTE local 20220. 
Marcelo Lazaro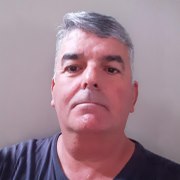 Marcelo Lazaro works at Canadian Forces Base (CFB) Esquimalt in British Columbia.
"I got involved with bargaining because I saw that the best way to make change that benefited members was through the bargaining process," said Lazaro. "We still have some unsolved issues that are very important for the SV group, like market adjustments, contracting out and work-life balance. I'm ready to fight for our rights."
Fifteen years ago, Lazaro started to get involved with local 21016 executive as a shop steward. Since then, he has occupied many positions in the union at the local and provincial levels, including chief shop steward and first vice-president of his local and vice-president of the PSAC Victoria Area Council. He has been president of his local for the past 11 years. This is Lazaro's third round of bargaining with the SV group.
Kristina MacLean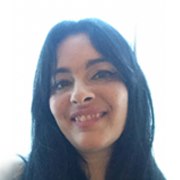 For as long as she can remember, all Kristina MacLean wanted to do was to work on boats. In 2006, she became the first woman of colour hired on the Royal Canadian Navy Auxiliary Fleet for the Department of National Defence, where she now works as a storesperson.
"I am passionate about the cup of TEA approach: Therapy, Education and Accountability," said MacLean. "As someone who has experienced intersectional discrimination, I can see where the holes in the ship are. As a survivor, I would like to be a part of making the changes required for workers to feel safe in a reprisal-free workplace."
An active UNDE member for the past 15 years, MacLean is the human rights representative and alternate chief shop steward for local 21008 in Victoria, British Columbia. She is also the president of the Vancouver Island human rights committee and vice-president of the Vancouver Island regional women's committee.
Brent McInnis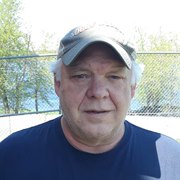 After a career in the private sector, Brent McInnis joined the federal public service in 2009 at CFB Borden in Ontario. In 2015, he moved to New Brunswick where he works in water treatment at CFB Gagetown.
"I want to get the best deal possible for the SV team. I am passionate on achieving better pay, working conditions, and work-life balance for all of our members," said McInnis.
McInnis is the chief shop steward for UNDE local 60303. This is his second time representing the SV group at the bargaining table. He also negotiated collective agreements while in the private sector in 2002 and 2006.