In April, at PSAC's 2021 National Bargaining Conference, our Technical Services (TC) group members set their priorities for the next round of negotiations and elected the bargaining team that will advocate for them at the table.
The TC group covers nearly 9,840 members under the following classifications: Drafting and Illustration (DD), Engineering and Scientific Support (EG), General Technical (GT), Photography (PY), Primary Products Inspection (PI) and Technical Inspection (TI).
Justin Cooke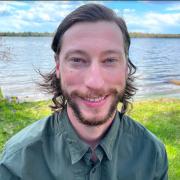 Justin is a wildlife enforcement officer with Environment and Climate Change Canada in the National Capital Region. He enforces Canadian wildlife legislation that protects plant and animal species in Canada, and regulates human interventions that could adversely affect long-term wildlife conservation.
"I look forward to working with the bargaining team and remain committed to producing the highest quality results," said Cooke.
As a steward for the Union of Health and Environment Workers' (UHEW) local 70712, Justin supports members with complaints, grievances, and issues regarding classification and working conditions.
Richard Dollimount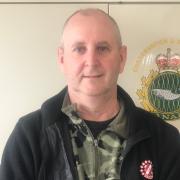 Richard is a fisheries officer in Newfoundland and Labrador (N.L.) who works to conserve and protect Canada's Indigenous, recreational, and commercial fisheries, as well as fish habitats.
"My goal is to achieve a fair and equitable contract — with no concessions," said Dollimount.
This is Richard's second time as a TC bargaining team member. He also serves as an alternate regional vice-president for UHEW, president of local 90728, and vice-president of PSAC's Western N.L. Area Council.
Scott Hodge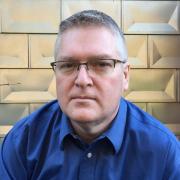 Scott is a materiel life-cycle technician (technical inspector) working at the Canadian Forces Base in Esquimalt, B.C. He is part of the team that ensures the equipment returned to the supply system is complete and correctly identified, and determines whether the items are to be reused, repaired, or sent for disposal.
"Every member of the TC group is important, and I'll work hard with our team to ensure your voice is heard by our employer," said Hodge.
Scott has been in the TC group since 2017 and this is his second time on the TC bargaining team. He has been a labour activist since 1997 — gaining experience through his roles as regional vice-president, shop steward, national health & safety rep, and chair of the Unifor B.C. Regional Council Workers with Disabilities Committee. Scott is currently the vice-president of his local.
Karen Houlahan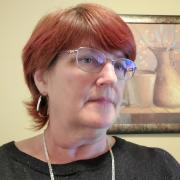 Karen is a civil aviation safety inspector working for Transport Canada at Toronto Pearson International Airport. She oversees aviation safety by ensuring aircrafts are safe and in compliance with the regulations and standards. She also issues licenses to aircraft maintenance engineers responsible for certifying an aircraft following maintenance and repairs.
"There are still parts of our collective agreement, beyond just the money, that are in serious need of amendment to make the workplace fairer, healthier and more transparent," said Houlahan. "That's why I'm happy to have another opportunity to work towards further improving the terms and conditions of employment for all members."
Karen is currently the president of Union of Canadian Transportation Employees local 00018 and has advocated for members on equity issues since 1996. She is also the co-chair of the local union management consultation committee, and alternate co-chair of the regional occupational health and safety and union-management consultation committees.
Jimmy Mailhot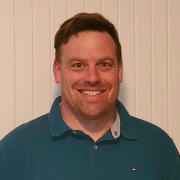 Jimmy is chief engineer for the Canadian Coast Guard in Trois-Rivières, Que. He's in charge of maintaining two hovercrafts in accordance with their certificate of airworthiness.
"I want us to give the word 'collective' its full meaning — to bring the members together in a contract that represents them and makes them proud of the work they do," said Mailhot.
Jimmy is co-chair of the PSAC-QC Political Action Committee, a member of the PSAC-QC Social Justice Fund Committee and also co-chair of the PSAC-QC Young Workers Committee.
Leanne Moss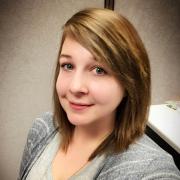 Leanne manages diverse development and design projects on behalf of various departments and agencies in N.L. Recently, she managed the construction of three new N.L. search and rescue stations.
"I'm dedicated to representing the interests of all TC members and striving for fair compensation based on standards that accurately reflect the work we do," said Moss.
A PSAC member since 2001, Leanne is PSAC Atlantic's director for young workers and is the Government Service Union's regional vice-president for N.L. Leanne is also the PSAC vice-president on the Newfoundland and Labrador Federation of Labour (NLFL), and co-chair of the NLFL Young Workers Committee.
Sheri Parent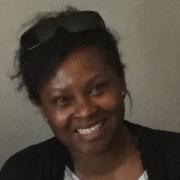 Sheri is a labour affairs officer for the Employment and Social Development Canada Federal Labour Program in Winnipeg, Man. Her specialty is Part III of the Canada Labour Code, which talks about federal labour standards. She helps ensure fair, equitable, and productive labour employment standards between employers and employees covered under federal jurisdiction.
"I feel fortunate to be selected to move the hopes and expectations of all members forward into the next collective agreement," said Parent.
Sheri is currently president of local 50262, after more than 20 years of involvement with the local executive. Previously, she has held the roles of vice-president and human rights representative.
Danielle Poissant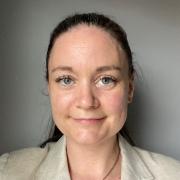 Danielle works as a research technologist in the radiation and nuclear technologies group at Defence Research and Development Canada's Suffield Research Centre in Medicine Hat, Alta. She also does training with the Canadian Armed Forces, research on radiation detection equipment, and decontamination of radiological material.
"I'm so excited to join this amazing bargaining team," said Poissant. "I'm going to do my best to send as much information to our members as I can throughout the bargaining process."
For the past four years, Danielle has served as president of local 30907. She was previously the secretary and vice chair for the Lethbridge Regional Women's Committee, deputy vice-president for the Union of National Defence Employees Alberta and the North, and a member of the Alberta Federation of Labour Inclusion, Diversity, Engagement and Advocacy (IDEA) Committee.
Aaron Swerdlyk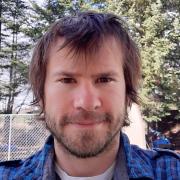 Aaron is a grain inspection specialist with the Canadian Grain Commission in Thunder Bay, Ont. He is responsible for overseeing and supporting grain quality services for bulk exports of grain in the eastern region.
"To me, the importance of bargaining cannot be understated," said Swerdlyk. "We need to fight to get everything we can for our members, because what we do this session sets the bar for subsequent sessions and other groups."
Aaron is president of local 00030, and the co-chair of his local's union management and occupational health and safety committees. He is also a member of the national union management committee, and national occupational health and safety policy committee.