Sharon DeSousa has been the union's National Executive Vice-President since September 2020. She was elected PSAC's Alternate-NEVP at the 2018 National Triennial Convention and is PSAC's first racialized NEVP. Previously, Sharon held the position of Regional Executive Vice-President for PSAC's Ontario Region since 2011. She was also the first racialized person elected REVP in the union's history.
This International Women's Day, PSAC celebrates Sharon's nearly two decades of activism and leadership in our union.
When you became NEVP six months ago, what were your thoughts?
I had many! I flashed back to when I first became involved in union work almost two decades ago and the excitement I had at that time. I felt humbled by the opportunity and I was excited by the prospect of helping lead one of Canada's largest unions. PSAC has been a big part of my life and I knew this was a chance to help support our members in a different way.
Did you think then that you'd be here now?
No way. I got involved because I witnessed injustice in the workplace, and one thing led to another. Before I knew it, I was knee-deep in union activism. I enjoyed the work. There was an empowering momentum to working with and helping members. And as long as members were willing to put their trust in me, I was more than happy to serve. So here I am!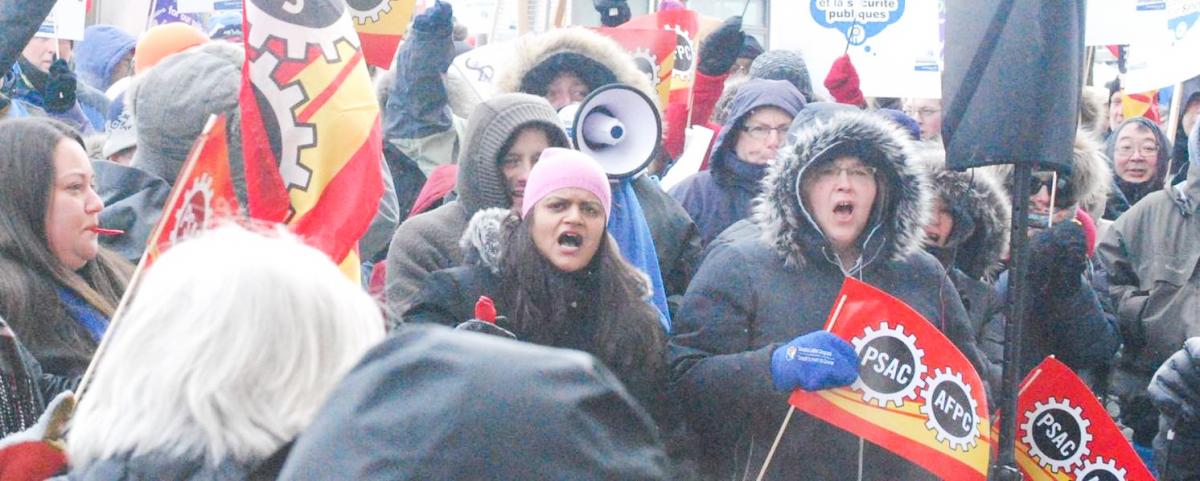 What was that problem that first made you seek out your union?
From the time I joined the public service at 23, I had been on series short term contracts at what was then Human Resources Development Canada. I desperately wanted to get a full-time, permanent position. It took years, but when a competition for one finally opened and I was successful, management suddenly made the position part-time. I protested strongly but management ignored me. That's when I channeled my deep frustration and disappointment at the situation into union activism.
Were you eventually able to change management's decision?
Unfortunately, no, but the experience taught me that, as workers, we must get organized and be ready to take action because you just never know what managers will try to get away with.
But you did get a permanent position eventually?
Thankfully, yes. And in a way I'm grateful for those early years—they gave me a lesson on the reality of precarious work. There's a lot of talk now about the lack of opportunities for young workers and unreliable gig-economy jobs, which is all very real of course. But the truth is that the public service has also long had an ugly side to it: it keeps many workers on contracts for years, and — surprise, surprise — those disproportionately affected by this practice are workers from marginalized groups, such as racialized people and new immigrants.
Will you be taking these issues on as NEVP?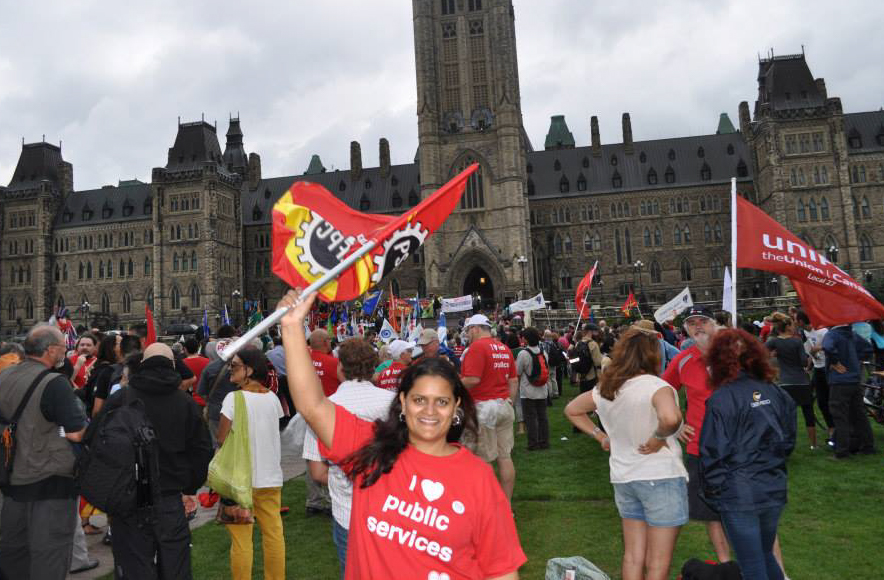 Absolutely, these and many more. Our National President, Chris Aylward, has asked me to take on several portfolios, including collective bargaining and human rights. I'll be working with our talented staff and bargaining teams during the coming round of talks to make sure we tackle precarious work and contracting out in the public service, as well as the systemic barriers that workers from marginalized groups continue to face.
I've confronted systemic racism throughout my life and I understand the terrible impact it has. So it's not an abstract thing for me—it's very personal. Tackling systemic racism is a priority for our union and I'm committed to ensuring it's a part of everything we do.
What else is on your radar?
I want all our members to feel respected and supported within their workplaces and in their communities. This means negotiating strong collective agreements and engaging the government in reshaping the workplace to support the post-pandemic recovery.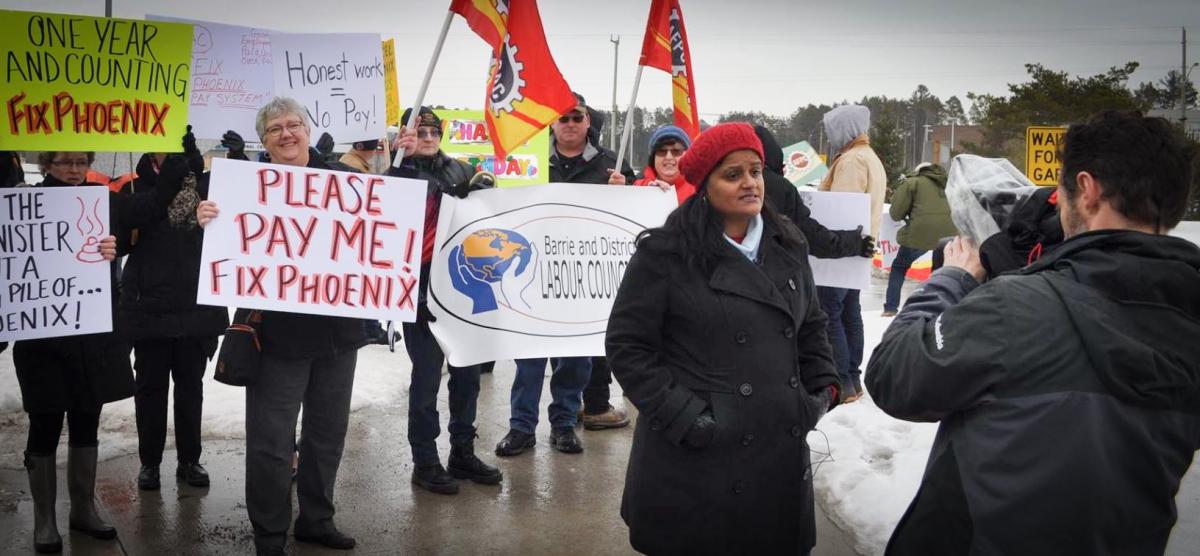 It also means fighting for progressive legislation and programs at all levels of government — to bring everyone one up. For example, we're on the cusp of potentially transformative federal investments in child care, and I see PSAC's job as making sure the government follows through. We must also keep pushing for more, such as a national pharmacare plan and improved paid sick leave for all workers.
And how will we achieve all these ambitious goals?
Our union's strength is in our passionate membership and our committed staff. For decades, our union has consistently improved our members' lives by winning big: equal pay, paid parental leave, accommodation for family status, sick leave, domestic violence leave, workplace health and safety – you name it. Time and time again, we've demonstrated that we are relentless in our fight for better working conditions and a better world.
And we're going to do it again and again in the coming months and years. Our union's capacity for political campaigns, lobbying and member engagement is incredible. We've demonstrated that we are a powerful force in Canadian society and we'll continue investing in our organizing and mobilization capacities so that we can protect all the gains we've made while pressing for more.
Do you miss your previous role leading Ontario Region?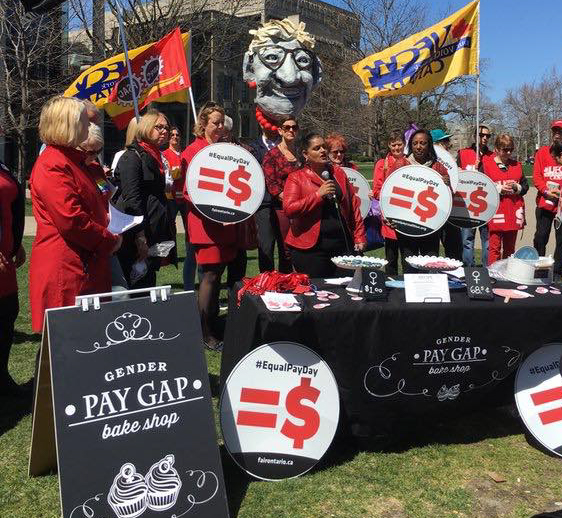 I miss working closely with members in the region. With support from the amazing staff in the Ontario regional offices, we achieved many things I'm very proud of. Whether it be getting better wages for chronically under-paid First Nations police officers or pushing through major labour reforms — like domestic violence leave — provincially, PSAC activists were never afraid to forge ahead.
Being a union activist at any level can be tiring and unrelenting work. What keeps you balanced and inspires you to remain focused?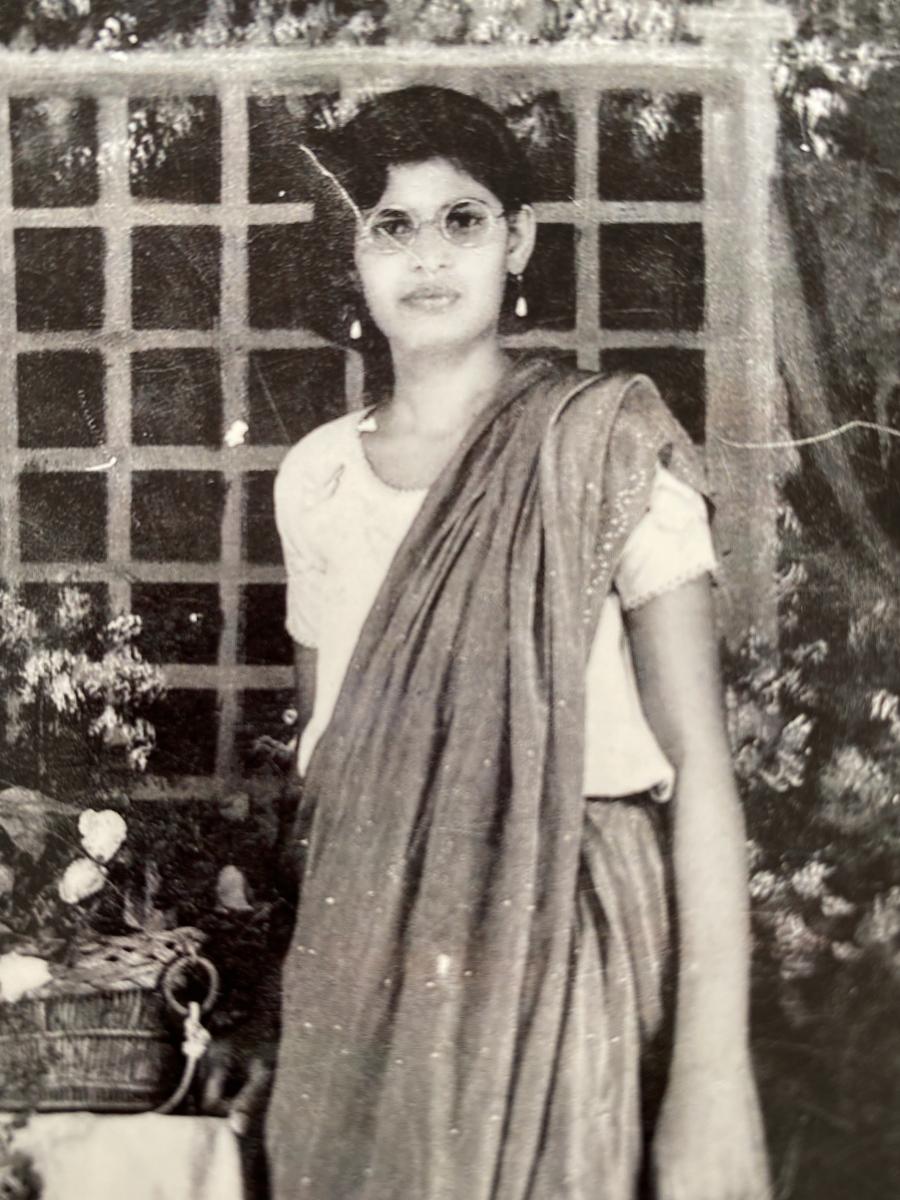 Some of my great passions include drawing and painting. On even the most challenging days, I'm always able to find my balance through these creative outlets. 
And I will be forever inspired by my grandmother. She raised me and showed me the amazing things you can achieve when you are determined. She was born in India in 1917 and devoted much of her life to helping other women as a midwife, before building a second career working in the railway service. Though she probably wouldn't have identified herself as such, she was an ardent feminist. She was the one who inspired me to believe in myself and to never give up.