Last month at PSAC's 2021 National Bargaining Conference, Program and Administrative Services (PA) group members set their priorities for the next round of negotiations and elected the bargaining team that will advocate for them at the table.
The PA group includes over 91,847 members responsible for program administration, information services, communications, secretarial services, office equipment, administrative services, welfare programs, clerical functions, and data processing.
Samantha Basha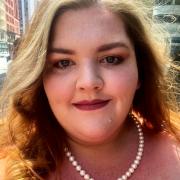 Samantha has worked at the Impact Assessment Agency of Canada, a division of Environment and Climate Change Canada, for three years. In her role as a project officer, she runs the administration of the St. John's satellite office. Previously, she worked for Service Canada in the call centre assisting EI recipients with their claims.
"I've been a relentless voice for workers, and I intend to demand what we deserve in this round of bargaining," said Basha. "I promise to keep the best interests of all PA members at the forefront."
As an openly queer young woman, she understands that members don't all share the same experiences, struggles, or pain, and has built her life around allyship that is intersectional and understanding.
Samantha became a PSAC member four years ago when she started her work in the federal public service. Since then, she's been a member of the occupational health and safety committee, chaired the PSAC St. John's Human Rights Committee, and been treasurer of the regional women's committee, area council and young workers committee. She currently holds the role of acting vice-president and chief steward of Union of Health and Environment Workers (UHEW) local 70712.
Sargy Chima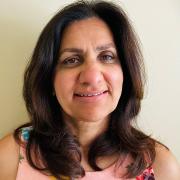 Sargy has worked with Service Canada for the last 21 years, serving as a citizen service officer and supervisor for the Service Canada Centres for Youth. She is currently a team leader, alongside her role supervising the community outreach and liaison service team.
"The benefits in the collective agreement should reflect the changing values and cultural richness that our diverse membership brings," said Chima. "I have always been a strong advocate of respecting and upholding the principles of our members and will continue to fight for changes to the definition of family, recognition of National Indigenous Peoples Day as a statutory holiday, and an economic package that reflects the rising cost of living."
Sargy attended her first PSAC Racially Visible Conference in 2002, which was the spark that got her involved in the union. Since then, she has held numerous union positions, including as racially visible coordinator for the PSAC BC Regional Council, local president, bargaining team member, and Canada Employment and Immigration Union (CEIU) alternate national vice-president. She has been dedicated to reflecting the diverse backgrounds and cultures of the membership to ensure equal and fair representation in the collective agreement and will continue this work in her new role as CEIU national vice-president starting in August 2021.
D'Arcy Gauthier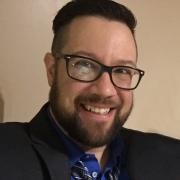 D'Arcy has worked for Service Canada since 2012 in various roles, including with the Employment Insurance (EI) call centre, EI processing and the Integrity Services Branch. He currently works with the Citizen Service Branch as a business expertise advisor, where he provides direct support to front-end Service Canada agents.
"I'm incredibly humbled to have been elected to the PA bargaining team," said Gauthier. "The most important thing for us to accomplish in this round of negotiations is to secure significant gains for everyone. We need to bring an equity lens to this round to make the collective agreement inclusive for all members represented by the table."
D'Arcy wears many union hats, including local treasurer, eastern district representative on the CEIU Ontario Regional Council, executive member of the Sudbury and District Labour Council (SDLC), and president of the PSAC Sudbury & North Bay Districts Area Council. D'Arcy is a Joint Learning Program (JLP) facilitator, an Alliance Facilitator for PSAC Ontario, and chair of the SDLC Education Committee.
Charito Humphreys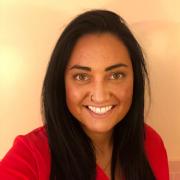 Charito has worked for Employment and Social Development Canada (ESDC) in the EI program for five years. She is a business expertise advisor for the call centre, where she monitors and teaches agents how to use the EI program. She also monitors agents for quality and helps with the national agent assist line.
"I had members approaching me on a regular basis about what they wanted to see in the next round of bargaining," said Humphreys. "I felt it was important to have a seat at the table to ensure each member was represented and to be able to bring those demands forward."  
Coming from a family of union activists, Charito found that getting involved in the union was an easy choice. In 2018, she became the internal vice-president for Canada Employment and Immigration Union (CEIU) local 40811. One year later, she was elected local president. Charito is also the alternate national vice-president for CEIU Manitoba Saskatchewan Region, and the chair of the CEIU Human Rights / Race Relations Committee for Manitoba Saskatchewan.
Her intersecting identities as a racially visible, LGBTQ+ woman help her understand what people from different walks of life want to see from bargaining. She's also a young worker and feels that there isn't always representation for young workers at the bargaining table, despite the considerable number of unionized young workers. It's a void she's happy to fill.
Sherry Hunt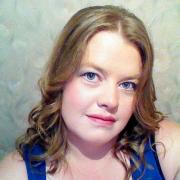 Sherry's career with the federal government began in 2004. In 2015, she left the federal public service to pursue an opportunity in provincial politics as a constituency manager for an MLA in Southern Alberta. She returned to the federal public service in 2018 on a term contract and currently works as an administrative assistant in the agronomy program at Agriculture and Agri-Food Canada's Lethbridge Research and Development Centre.
"I believe better collective agreements mean a better quality of life for all members," said Hunt. "We need stronger provisions in the agreement to ensure that safety, fairness and job security benefit both employee and employer."
Sherry's experiences with precarious, short term employment with the federal government — student, external, short term, and casual contracts — prompted her to first get involved with the union. She is a proud member of Agriculture Union local 30048, and the Agriculture Union regional vice-president for Southern Alberta. She is also the chair of the PSAC Lethbridge Regional Women's Committee and a passionate child care advocate, chairing a non-profit, The Children's House Child Care Society, for over 15 years.
JR Legault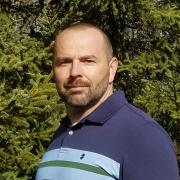 JR has 17 years of experience as a federal government employee in various roles, and currently works as a correctional programs officer with Correctional Service Canada.
"I believe my combination of experience, personal drive for proactive change, and ability to collaborate will make me an asset to the PA bargaining team," said Legault. "I recognize that I am here to support all group classifications and not only the group that I fall under."
JR is the president of local 00079, a position he's held for the past four years. In that time, he has built a diverse local executive that speaks to his commitments to inclusion and equal representation. He also volunteers and sits on several committees to gain perspective on the needs of all members. His participation in the last Treasury Board Bargaining Conference gave him a new perspective on the bargaining process and the ever-changing political climate, and he was honoured to be elected to the bargaining team in this round.
Troy Macdonnell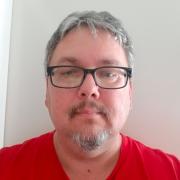 Troy has worked as a compensation advisor at the Public Service Pay Centre in Miramichi, New Brunswick since it opened in 2012. He is accountable for the effective provision of professional advisory services for a full range of compensation and benefits services.
"This is my first time as a participant of the negotiations team and I am excited to begin this journey," said Macdonnell. "I am committed to investing the time and effort necessary in order to deliver a good and modern collective agreement to our membership."
Troy has been involved with the Government Services Union (GSU) for the past nine years and is currently a local president for a second term. The mishandling of pay centralization inspired him to become a union activist, and the Phoenix pay system fiasco has only strengthened his resolve. He is a member of the GSU Labour Management Consolation Committee and Bylaws Committee. He formerly served on the GSU Bargaining Committee and was tasked with reviewing and organizing bargaining demands from members.
Frédéric Prigot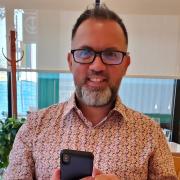 Frédéric is an Old Age Security and Canada Pension Plan benefits service agent. He works in a call centre, assisting citizens with their requests.
"My desire is to help my colleagues obtain fair and equitable working conditions and to ensure human rights are respected by eliminating any discrimination," said Prigot.
This is Frédéric's first time as a member of the bargaining team and he wants to make a difference for his colleagues. He is president of Canada Employment and Immigration Union (CEIU) local 10469, and previously served as secretary and vice-president. He is also the vice-president of education for the PSAC Montérégie Regional Council and an alternate member of the CEIU National Call Centre Committee.
Rosie Smith-Gimblett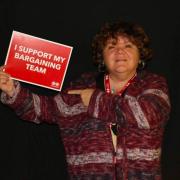 Rosie started her career at Canadian Forces Base (CFB) Greenwood in Nova Scotia and spent 15 years there before relocating to CFB Borden in Ontario. After seven years working at Borden, she moved back to Greenwood in 2017 and has been there ever since. Rosie is an aviation petroleums, oils, and lubrications clerk. She manages the fuel budget for over 20 aircraft at 14 Wing Greenwood.
"I want to make sure that our members' rights and quality of life are taken care of," said Smith-Gimblett. "I believe in fighting for everybody — this collective agreement is for all PAs."
Rosie has been a PSAC member since 2000 and became active in the union in 2004. Since then, she's held every position within the local, was deputy vice-president for the Union of National Defence Employees (UNDE) Ontario Region, and was previously elected as an SV bargaining team member. She founded and chaired two regional women's committees (in Barrie, Ontario, and Annapolis Valley, Nova Scotia), was president of the PSAC Barrie Area Council, and even worked in the PSAC Halifax regional office as a term regional representative.
Leann Wheeler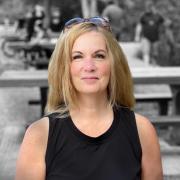 Leann has worked as a detachment services assistant with the RCMP in Northern BC since 1996. She provides various support services in the daily operations of the detachment, as well as information and services to the public and external partners.
"I believe the bargaining process is one of the most important avenues to give voice to our members," said Wheeler. "I am proud to represent them as we enter this next round, fighting for our rights to ensure the best contract possible."
Leann has been a member of PSAC since she started with the RCMP 25 years ago. She is a local president and alternate regional vice-president for the Union of Safety and Justice Employees (USJE), British Columbia & Yukon (RCMP-Justice-PPSC). She is also an advocate for workers with post-traumatic stress disorder caused by trauma experienced in the course of their duties.