PSAC members at Global Affairs Canada have been working day and night to bring home Canadians stranded abroad because of the COVID-19 pandemic.
The heart of their international effort is the Emergency Response Centre in Ottawa, featuring floor-to-ceiling world maps, televisions set to 24-hour news cycles and a cacophony of phone calls and clacking keyboards.
"For the last few months, we've had people in this room 24 hours a day, seven days a week responding to the COVID-19 crisis," said Brent Robson, Director of Emergency Operations at Global Affairs. "People are rolling up their sleeves and getting the job done."
The number of people working to repatriate Canadians has grown exponentially since the beginning of the pandemic, now totaling more than 250 staff, many of them volunteers from other parts of the department putting in extra hours after their day.
"All the other people on my team are volunteers and this is their first time diving in to this operation," said Katryna Johnston, a PSAC member working as the Chief of Operations for the Americas. It's her team's job to organize commercial and emergency flights to evacuate stranded Canadians.
"They're doing an amazing job, and they've been able to have so many successes," she added just moments before a collective cheer rang out in the Centre when a flight full of Canadians lifted off from Lima, Peru.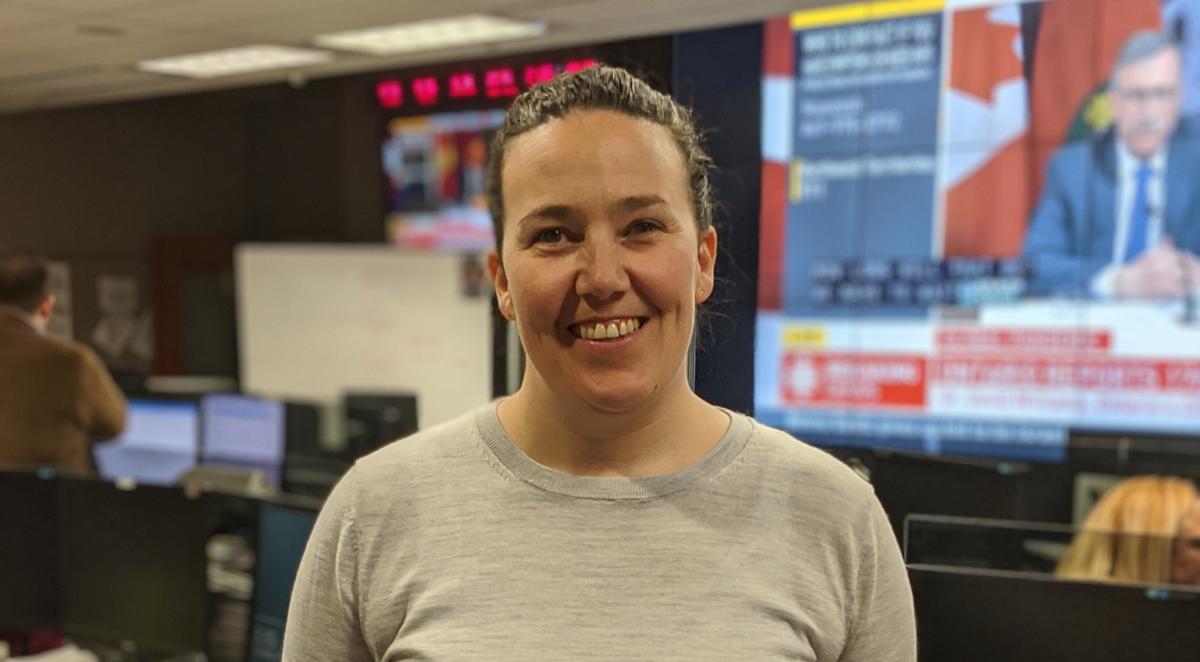 Five temporary call centres have been set up to take calls from Canadians, even spilling out into the lobby of the Global Affairs headquarters in Ottawa, where workstations have been meticulously set up 8 to 10 feet apart.
Diego Matteo, a PSAC member and senior operations officer at Global Affairs, has been training new volunteers for the call centres across Ottawa, and even some remote workers who are lending a hand.
 "We have as many people working at noon as we do at midnight," he said. "[PSAC members] are the face of the department, dealing with people who are in crisis, who are destitute, who have medical problems or who are stuck and have run out of money."
As international borders tighten up to slow the spread of the virus, it's getting harder to arrange travel for those stranded abroad. But whether they're booking emergency flights or processing government loans for travelers who need to stay put, Global Affairs staff will continue to be a lifeline during the pandemic.
"We're all just really here to help Canadians," said Johnston.