Many civilian members (CM) will become PSAC members upon deeming. For some, this will be your first membership in a union. Many of you have questions about the role of the union and how it will work for you. One of the best ways to answer these questions is to hear from existing members.
Everyone has a story that defines their involvement in the union and pushes them to go the extra mile to help their coworkers and improve their workplace. Here are just a few of the success stories from members across the PSAC.
Are you someone who would like to share your story with CMs as a way of welcoming them into the PSAC family?  Do you have an empowering message you'd like to express? Share your story today and we'll highlight it on our testimonials page!
PSAC members share their stories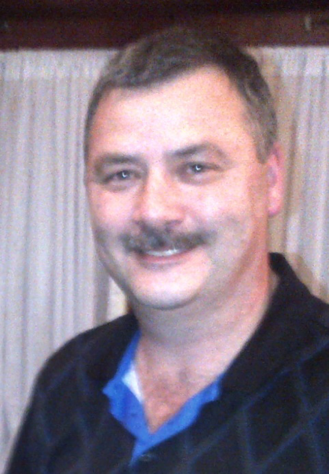 Keith Parsons is a Steward and past president of UCTE 90915.
He has been active in both PSAC and his component, the Union of Canadian Transportation Employees, for the last 12 years. Having worked in private industry a number of years he has seen first-hand the challenges at the workplace and the need for strong union representation. He believes his union is well equipped to handle the sometimes "bullying" employer.  
He has always believed in standing together for workers' rights and fighting for safe workplaces for all Canadians. Through his various roles, he has received a lot of support and training from PSAC to make him a strong and effective advocate.
He served on the TC bargaining committee in the past two rounds of contract negotiations, which he considers an honor.
"I learned first-hand the diversity and complexity of the membership that I was empowered to represent. It was also enlightening to see the strategies and tactics used by the employer in negotiations," he said. "Strong countermeasures were taken by PSAC and component leadership, all with the goal of making gains for our membership."
"What I've learned through my union involvement is that together we can move mountains."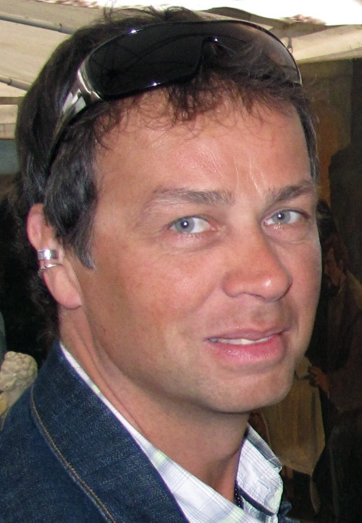 Craig Berggold is the Local President for the Public Service Alliance of Canada Local 901. Craig works as an Academic Representative in the PSAC Ontario region.
"In our new collective agreement, our members won childcare benefits of up to $2,000 per child per year, the first time in Canadian history postdoctoral workers have childcare benefits in their union contract," explains Craig. "PSAC's experience with tough negotiations made all the difference and they supported us every step of the way in our victory."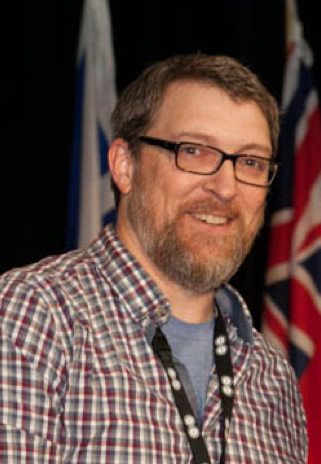 Marc Blanchard is President of Union of Health and Environment Workers Local 60067.
Marc has been an active member of both PSAC and his component, Union of Health and Environment Workers, for the last 10 years.  Currently, he holds a number of positions, including Alternate Regional Vice President, Scotia Fundy (Union of Health and Environmental Workers), Chair of the Saint John and Vicinity Area Council and PSAC representative on the New Brunswick Federation of Labour Executive Council. He is able to work with his PSAC brothers and sisters advocating for workers' rights and also for environmental and science-related issues.  
"PSAC has given me the support, training and the resources to help me more effectively advocate for issues I'm passionate about," he said.
Over the last three years, Marc has been fortunate enough to have also been part of the Technical Services (TC) bargaining team where he became keenly aware of the advantages of collective bargaining.  As a member of one of five bargaining teams from the largest public-sector union in Canada, he saw firsthand how size and solidarity allowed PSAC to make some significant improvements to the respective collective agreements. 
"At the same time, I am proud of the gains we were able to make at the table for some of the smaller groups within the TC bargaining unit.  It speaks well of our system that even the smallest work groups can have their issues brought forward and dealt with at the bargaining table," explained Marc.
"I am grateful for all the support given to me over the last ten years and proud to be a member of both UHEW and PSAC."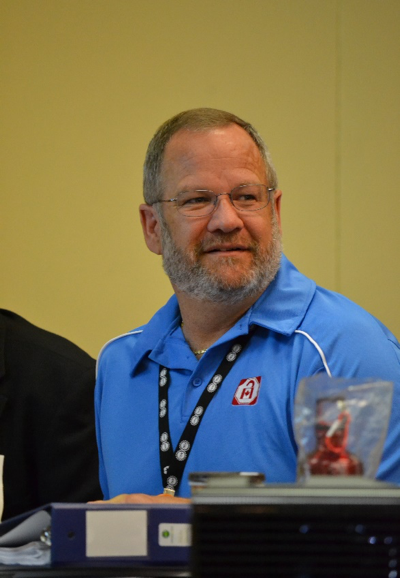 Monty Montgomery is the vice President, Communications Security Establishment with the Union of National Defence Employees.
Monty has been active in the Public Service Alliance of Canada (PSAC) and his Component, the Union of National Defence Employees (UNDE), for 25 years. He explains that having the backing of the union goes a long way in the workplace in protecting the membership.
"Our stewards get training in all aspects of representing members and as a team we can ensure that members get proper representation when they need it," he said.
Working in the Security and Intelligence realm creates some unique and sometimes daunting challenges. Some union staff are given security clearances to enter their classified workplace and deal with members' issues appropriately. This includes a labour relations officer, a negotiator, a research officer and a classification officer. Having these experienced union staff in the workplace has been beneficial to their membership in all aspects of their dealings with CSE Management.
The classification officer worked directly with Monty and his colleagues during CSE's implementation of a Universal Classification System in 2004.
"We are now heading into another organization-wide classification conversion and will benefit greatly by having a specialist from PSAC assisting our stewards in this work," said Monty.
"Together, our Local Stewards' Network, UNDE and PSAC work to make our voices heard. I'm proud to be a member."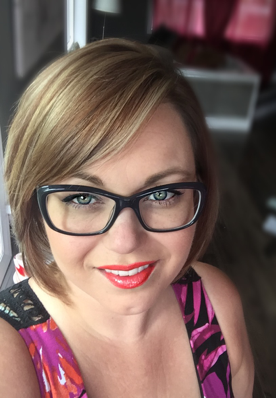 Vanessa Miller is the National Vice President for CEIU's BC - Yukon Region.
I have been an active member of PSAC and Canada Employment and Immigration Union (CEIU) since 2009. I have had the opportunity to engage in the larger labour movement, and be able to continue to work with our members through a variety of positions.
I have benefited greatly from the training and education program that the PSAC has. I have been able to get educated on our collective agreement, on the intricacies of accommodations in the workplace and have been able to use these courses as a starting point for advocacy on things like mental health in the workplace. I have been able to advocate on behalf of workers like myself on term policies, child care and family status.
I have been able to attend bargaining conferences where we were able to set the priority for those who are on the team when they meet with the employer. This was so important to me because this is one of the fundamental aspects of a union. To be able to present your demands and advocate for those changes is a very powerful thing.  The solidarity experienced through the bargaining process is an amazing feeling to experience. You truly find that camaraderie and commonality amongst all PSAC members. 
Through the last few years I had spent my time working to bring together young workers across the country. We used a variety of methods to do that. The reason this was so important to me is in order to engage fully with the union you need to be able to see yourself reflected in the union itself. I have worked hard to ensure that the priorities that are important to younger workers like myself are reflected in the policies and mandate of the PSAC. I am proud to call PSAC my union, and I know that the experiences you will have, if you engage, will show you the solidarity of a union, and the passion that fighting for what you believe in can bring amazing fulfillment.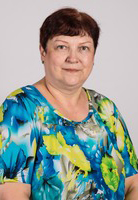 Bella Skalin is the Regional Vice President for Ontario and National Capital Region (RCMP, Justice, PPSC and CSIS) of the Union of Safety and Justice Employees.
I was the local president of Justice/PPSC Toronto for 12 years; before that I was vice-president and steward for a total of 18 years of service.
Helping members is my passion. Their welfare is important and I believe they deserve respect in the workplace.  I make every effort to resolve their issues with management quickly and effectively.  I have represented members through disciplinary hearings and investigations, grievances, health and safety concerns and harassment complaints.
I am committed to making changes that will affect members positively. The benefit of union representation is that members have support in the workplace and somewhere to turn when they experience problems with their employer.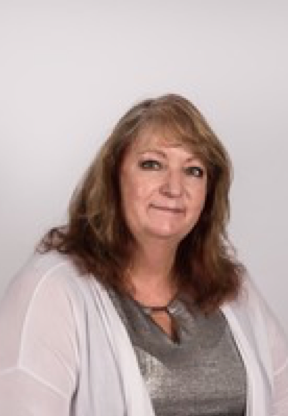 Valda Behrens is the Regional Vice President for RCMP, Justice and PPSC for Alberta, Northwest Territories and Nunavut (RCMP-Justice-PPSC).  
This is a new role for me and I am very excited to be involved with the USJE Executive for the next 3 years.  Prior to this position, I was President of the Calgary Local for just over 13 years and that was something I loved doing.  It was a great job!  As a Union Leader, I whole heartedly believe that we are strongest when we present as a united front. 
We have such a diverse Membership and because we are across the whole country it sometimes makes it difficult to not repeat things.  We need to continue to share our successes, our failures and our concerns and to ensure they are resolved across the country the first time.   
The variety of people and work locations in our organization is what makes us a force in the rights of workers and the well-being of our communities.