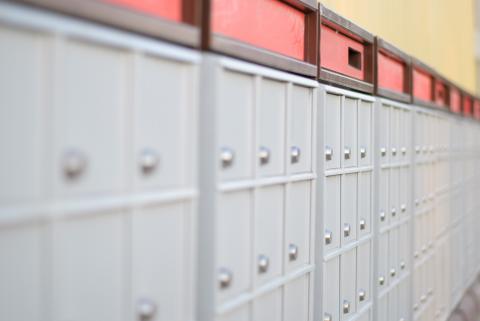 Telephone town hall meetings on the status of our negotiations with Canada Post were held on Tuesday, October 17, 2017. Three separate meetings were held to accommodate members in different time zones. 
Elisabeth Woods, PSAC's Regional Coordinator in the National Capital Region, hosted the meetings while François Paradis, UPCE National President and Hassan Husseini, PSAC negotiator provided updates on our negotiations and answered questions from the members.
Negotiations are at an important stage
François confirmed that we are at an important stage of the bargaining process with Canada Post. We are scheduled to meet with the employer during the week of October 30, 2017 and we plan to go back to the table with a strong mandate from our members.
Negotiations, in general, involve both internal team caucus meetings and discussions with the employer. Major concessions from the employer usually create a significant amount of work and a need for a lot of discussion. While discussions have been respectful and polite with the employer, we still disagree with Canada Post on many fronts. Some of their concessions were withdrawn, but other major concessions are still on the table. Reaching a fair agreement quickly is difficult because of the remaining concessions that negatively impact our members' job and retirement security.
Canada Post aims to replace the job security clause
Hassan confirmed that the most serious concession that remains at the table as part of the employer's Global Offer is the one related to changes to Article 28 - Job Security. Canada Post is proposing to completely replace this job security clause with new language that would allow them to release any and all employees who are on surplus status currently and into the future. The new language would allow them to layoff employees irrespective of their accumulated years of service. We are also concerned with group layoffs. The new language would make it easier for Canada Post to outsource our work and privatize parts of the business by laying off our members.
The other major concession that is still at the table is the change to Post-Retirement Benefits by moving from current contributions of 65% by Canada Post and 35% by employees to a 50%/50% model of payment. This proposal will mean taking money from the pockets of employees who will retire in the future.
While Canada Post is offering wage increases, it is important to put that within the context of the extent of the concessions that they are asking for and that they were able to obtain in previous rounds of bargaining.
Our union wants all employees in the defined benefit pension plan
François spoke about the union's proposal of having all PSAC members enrolled in the defined benefit component of the pension plan.  The defined contribution component, an inferior type of plan compared to defined benefit plans, was implemented for all new PSAC members in the last round of bargaining. We believe that closing entry to the defined benefit component of the plan will increase its cost in the future and create stability issues for the plan.
We are recommending that Canada Post be given a permanent exemption from solvency funding. That would resolve the solvency deficit that the Corporation calls a pension problem. We have made that recommendation to Canada Post and to the committee tasked with the Canada Post review process. It is also the same position Canada Post took in 2009.
Our union's proposals are for improvements
The union's proposals are all geared towards making improvements to the collective agreement, which are fair and will match other bargaining units in and outside of PSAC. These include:
expansion of benefits
changes to family related responsibility leave (personal days)
improvements to the short-term disability plan
language on domestic violence
better wages
improvements to bereavement leave provisions in line with Treasury Board 
proposals to deal with the two-tier systems that are currently in place in our agreement
Support our bargaining team
An easy way to support our bargaining team is to simply send messages of support and to speak with coworkers and colleagues about our union's proposals and the potential negative impact of Canada Post's major concessions on job security and post-retirement benefits.
Questions and answers based on questions asked by members during the telephone town hall meetings will follow soon.