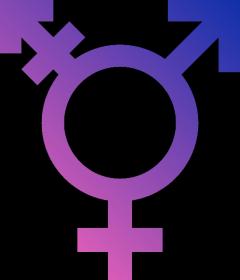 For years, PSAC has been advocating for the federal government to formally prohibit discrimination against transgender and transsexual persons.
Bill C-16 amends the Canadian Human Rights Act and the Criminal Code by adding protections against discrimination and violence based on gender identity or expression.
On October 18, 2016, the House of Commons overwhelmingly adopted this bill. It is currently before the Senate, where it faces opposition from many Conservative senators.
We need to ensure that the Senate passes the bill unamended, so it can be officially adopted into law.
Trans people face discrimination and violence
Trans people are among the most marginalized persons in our society, and too many encounter obstacles and barriers in finding employment, housing, and health-care services. They also face extreme violence, prejudice and hate, which have sadly resulted in high rates of suicide.
Bill C-16 will strengthen existing human rights protection
Bill C-16 would add "gender identity or expression" in the Canadian Human Rights Act, making it explicitly unlawful for federally regulated employers to discriminate or harass on the basis of gender identity.
This amendment will strengthen existing human rights protections for trans people. And most importantly, it will help educate the public in general, and employers in particular, on their legal responsibilities and obligations.
Trans people would also benefit from stronger harassment and violence provisions as the finding of harassment or violence would be considered aggravating factors in sentencing when a gender identity or gender expression hate crime is committed.
Take action
Please join us in asking the Senate to support Bill C-16.