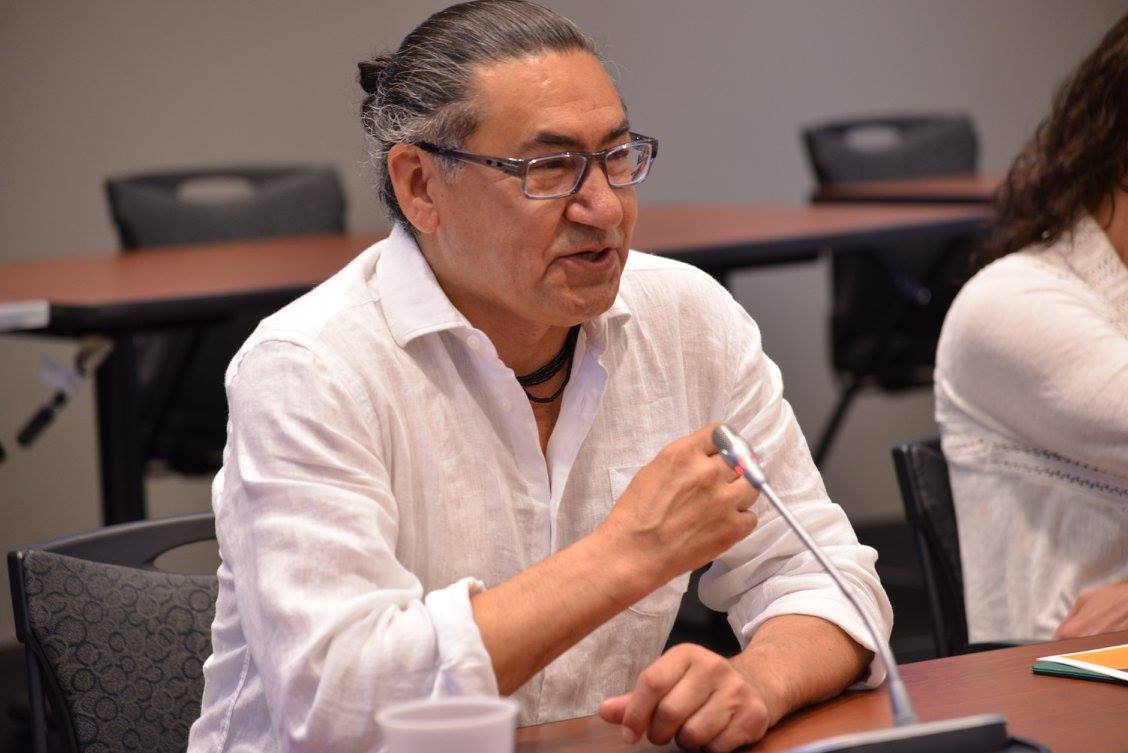 Member of Parliament Romeo Saganash, the NDP Intergovernmental Aboriginal Affairs critic, spoke passionately about a private member's bill that he is sponsoring in support of Indigenous rights during a meeting of PSAC's National Aboriginal Circle in May.
"As an NDP critic, it is my role to hold the Liberal party to account and make sure they are sticking to their promises," Saganash said. "My bill does that."
Truth and Reconciliation
Bill C-262 calls on the federal government to ensure that the laws of Canada are in harmony with the U.N. Declaration on the Rights of Indigenous Peoples. Saganash, who was forced into Canada's residential school system at the age of seven, said the bill is the only way to ensure all the Truth and Reconciliation Commission's calls to action are properly implemented.
"The U.N. Declaration will provide us not only with the legislative framework for implementing the Truth and Reconciliation Commission's recommendations, but it will also provide us opportunities for forming partnerships in this country," Saganash added.
Government waffling
However, Saganash is sensing hesitancy from the Liberal party to support his bill, despite the government's public announcements of their willingness to adopt the U.N. Declaration and implement it in Canadian laws.
"The Liberals said we need to hold consultations first, but there's no contradiction between what they say they want to do and what my bill proposes to do. So what's the problem?" Saganash said. "And there's also the calls to action of the Truth and Reconciliation Commission. So why do we need more consultations?"
Full circle
Saganash, a long-time Indigenous Peoples' rights activist and the first Cree to obtain a law degree in Quebec, was involved in drafting the U.N. Declaration.
"I spent 23 years helping develop the UN declaration," Saganash said. "Now, with this bill, I feel like I've come full circle."
He called on the Circle members to urge PSAC members to participate in campaigns to pressure their members of Parliament to support Bill C-262.