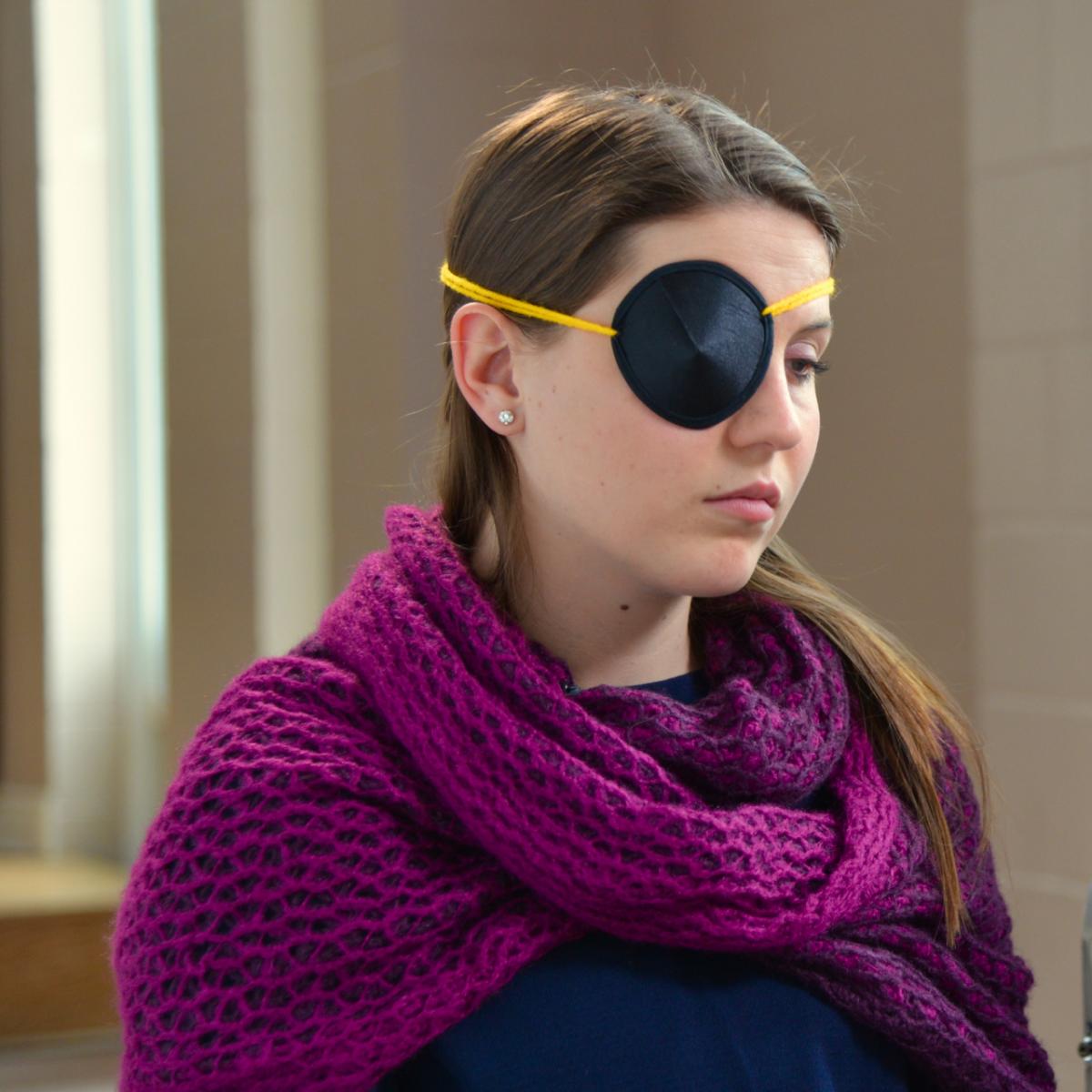 Robyn Young is only 24 years old, but has already served in the Royal Canadian Navy for eight years. She is currently unable to serve, due to the side effects from surviving both a brain tumour and an unnecessary surgery that has left her with permanent double vision and constant vertigo and nausea.
After Robyn spent years struggling with symptoms, the military diagnosed her with a condition called strabismus, sending her for eye surgery. But they were wrong.
"It was a year and six months later that the tumour finally choked out her brain and caused her to have emergency brain surgery," says Pearl Osmond, Robyn's mother and a veteran.
"Now that the tumour is gone, my vision problems are from the strabismus surgery, when they went and cut the muscles in my eyes," says Robyn.
She has been trying to get help from Veterans Affairs. But the office in Windsor closed last year, along with eight others in Canada.
"Instead of going into an office in Windsor, we had to drive down to London, so it's two hours there, two hours back. We've been down there five times," says Pearl.
Robyn stresses the fact that the closure of the Windsor office has had a significant impact on her and others in similar situations.
"I can't drive. I'm sick. I have someone to drive two hours for me. I'm sitting in the car and it's awful. I'm lucky that I have someone doing it for me, and a lot of people don't."