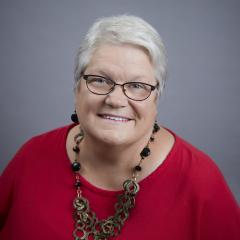 Robyn Benson was re-elected as the National President of the Public Service Alliance of Canada at PSAC's 17th National Triennial Convention in May 2015. She was first elected as PSAC National President in May 2012.
Born and raised in Manitoba, Robyn's first involvement with our union began during the 1980 CR Strike, sparked by union sisters who were fed up with pay inequality. At the time, she was a single mother of two small children and working as a term for the Canada Revenue Agency (CRA).
Robyn continued to work for CRA for 20 years while holding various positions within our union, including Treasurer and then President of her Local, and Prairie Regional Vice President for the PSAC component Union of Taxation Employees. In 2000, Robyn was elected as PSAC Regional Executive Vice President (REVP), Prairies. She served as REVP from 2000 to 2012.