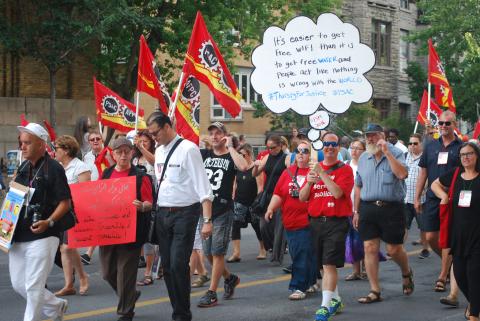 On August 9, PSAC and thousands of citizens across the globe participated in the World Social Forum (WSF) opening march in Montreal.
The march kicked off the Forum and sending a strong message: we can help build a better world.
Held for the first time in a northern country, the WSF is the largest gathering of civil society that meets to find solutions to world problems and proposes concrete alternatives to the current economic model.
The Forum, taking place until August 14, includes many events and workshops on a wide variety of topics.