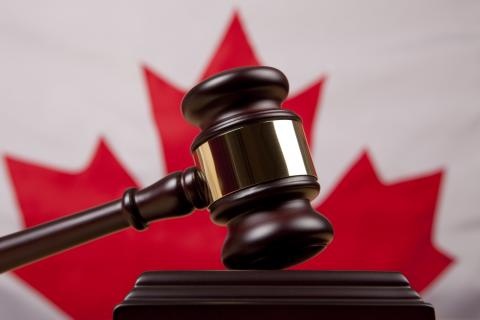 The Federal Court of Appeal has dismissed a Treasury Board request for a judicial review of an adjudication decision that ruled certain employees were entitled to salary protection after being classified downwards.
On May 24, in a rare move, the Court issued its ruling shortly after hearing only the employer's arguments. The Court did not need to hear PSAC's presentation, as it was able to make its ruling on the basis of our written submission.
PSAC's position was that salary protection should always apply when the employer unilaterally acts to classify an employee at a lower level.
This case is not only important to the affected employees but also defends the rights of other PSAC members who might face a similar circumstance.
Two groups of workers are affected now
The case affects two groups of workers who had been classified under unique classification standards:
About 80 former employees of the Canada Revenue Agency (CRA), who were told in the fall of 2011 they would move to Shared Services Canada (SSC)
About 60 employees who work on Canada Day festivities who were transferred from the National Capital Commission (NCC) to Canadian Heritage (PCH) in September 2013
In the fall of 2013, members in the two groups were told that their salaries would be going down as they were "matched" to public service classifications (e.g. AS, CR, GT, GS).
PSAC grieved and won a major victory
PSAC filed a policy grievance, arguing the employer now had to abide by the salary protection language in our contracts. The grievance was heard by the Public Service Labour Relations and Employment Board in December 2014.
With salary protection, no employee ever faces a drop in salary – in fact they continue to receive negotiated pay increases, as negotiated. Full salary protection in the event of a downward reclassification is something negotiated by the PSAC in 1982.
In July 2016, the adjudicator recognized the employees as having been reclassified downwards, and therefore eligible for full salary protection.
Treasury Board contradicted itself
When the employees were first moved, PSAC argued it was a workforce adjustment and the employer needed to negotiate the terms and conditions that would apply, including allowing the employees a choice of whether or not to move.
In the CRA situation we filed a policy grievance and went before the Public Service Labour Relations Board. In that Board decision, the adjudicator agreed with the employer's argument that this was not a workforce adjustment situation because there was no job loss – the employees were simply transferred.
Treasury Board argued these moves were not transfers but that the positions were cut at the CRA and NCC and new positions created at Shared Services Canada and Canadian Heritage, in direct contradiction to their position in the earlier case.