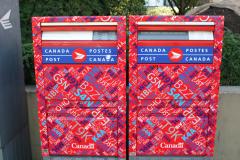 Our bargaining team met with Canada Post Corporation on May 16 and 17, 2017.
We had asked the employer to provide us with detailed information about their efforts to resolve existing surplus situations. The employer provided some of this information this week and committed to provide the balance of the information at our next meeting for our review and analysis. We continue to ask you to give us feedback on the employer's proposal to change our current job security provisions.
The employer also declined our proposal to move all employees into the defined benefit pension plan. Our bargaining team will continue to push for this change.
Our bargaining team also tabled improvements to our benefits package.
We are scheduled to resume negotiations on July 25 to 27, 2017.