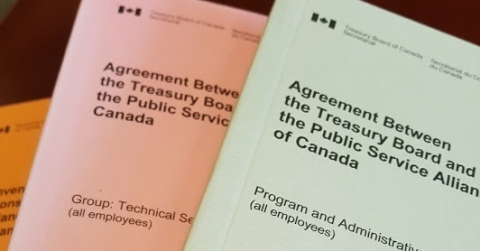 The federal government claims that it cannot provide an accurate update on the implementation of the Program and Administrative Services (PA) bargaining unit collective agreement until June of 2019. This is the latest hurdle in PSAC's ongoing complaint against the government for failing to meet the implementation deadline for the PA, SV, TC and EB collective agreements.
"They are saying they can't even tell us how many of our members haven't received their retro pay until next year, let alone when our members can expect to even receive that money," said PSAC National President Robyn Benson.
Earlier this year, the Federal Public Service Labour Relations and Employment Board declared the federal government had violated its obligations under the law by failing to meet the deadline. The Board had also ordered the government to provide an update on implementation.
For the PA group, the government was to report back by April 20, 2018 on the number of employees who had not yet had the pay provisions of their collective agreement fully implemented. Correspondence from the government to the Board also revealed that at least 1,400 members of the PA group have yet to receive any retro pay at all.
"This is completely unacceptable. PSAC will continue to fight to ensure that the employer compensates our members for the delay in receiving the money they are owed," said Benson.
PSAC will keep its members updated on the progress of this complaint.