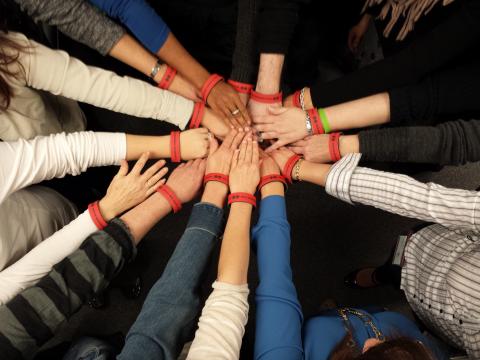 Members of the Public Service Alliance of Canada working for Treasury Board have accepted new collective agreements that contain no concessions for four bargaining units representing more than 100,000 workers.
The majority of members in the Program and Administrative (PA), Technical Services (TC), Operational Services (SV), and Education and Library Science (EB) bargaining units voted in favour of the new agreements.
"I am proud of our negotiating teams for standing strong during these two long, difficult years at the table," said Robyn Benson, PSAC National President. "It is through the hard work and commitment of the members of our bargaining teams, along with the support and solidarity from the bargaining unit members, that we were able to reach these agreements."
Significant breakthroughs
With these agreements, PSAC achieved some significant breakthroughs:
Sick leave: The sick leave articles of our collective agreements will remain unchanged. The parties have negotiated a Memorandum of Agreement to establish a Task Force to develop recommendations on measures to improve employee wellness.
Workforce adjustment: the most significant improvements to the Workforce Adjustment agreement since it was first signed as an appendix into PSAC collective agreements in 1998.
Helping workers meet family demands: It has been agreed that a committee will be established to look at childcare needs. Better family leave, including provisions for extended family, have also been negotiated.
Mental health task force: the memorandum that established the task force is also contained in this agreement. The MOU was agreed to earlier in the bargaining process, in 2015, and the task force has already been hard at work ever since
Monetary gains
The four-year collective agreements, which expire in 2018, provide for across-the-board annual wage increases of 1.25 per cent for each year, plus other wage adjustments made for specific bargaining units and classifications.
FB group
The Border Services (FB) group was unable to conclude a tentative agreement and is proceeding to a Public Interest Commission.
More information
For more information on the agreements:
For more information about what's next: