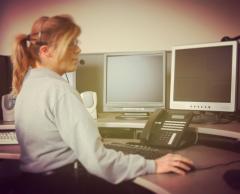 PSAC received notice from the Public Service Labour Relations and Employment Board (PSLREB) on March 20, 2017, that PSAC and others unions /associations have been granted intervenor status in the matter of CUPE's applications to represent LES-TOs and PO-TCOs (Telecommunications Operators).
Others granted intervenor status include the Canadian Police Association and the Professional Institute of the Public Service of Canada.
We await further instruction from the Board in regard to hearings on the matter.
To find out more about PSAC and USGE's efforts to assist the RCMP Civilian Members who will not be deemed into existing bargaining units (PO-IMAs and PO-TCOs) but are seeking bargaining rights, visit the campaign website.