PSAC was born when the Civil Service Association and the Civil Service Federation merged in 1966.
PSAC's history is immensely rich and interwoven with important achievements, including bargaining good collective agreements, protecting and defending members against unfair treatment, keeping workers safe and healthy, fighting for equality, making positive legislative and social change, organizing the unorganized, fighting for members with disabilities, and strengthening locals through education.   We will be celebrating all this work and the important milestones of our union in the following ways:  
Publications and video
Launch of a 50th anniversary book showcasing PSAC's rich history
Special edition of Our Union Voice
Documentary video reflecting key moments in PSAC's history
Exhibits
National and regional exhibits showcasing key historical documents and photos
Web and social media
Marking the anniversary with throwback Thursday memes on social media (#TBT), sharing of historical photos and downloadable social media graphics
Details and events  
Celebrate with us!
The following graphics can be downloaded for social media, email and the web.
Facebook profile picture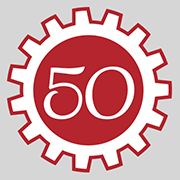 Instagram profile picture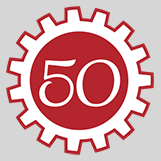 Twitter profile picture