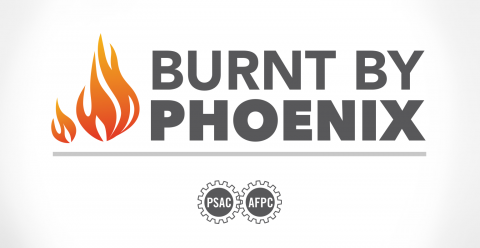 PSAC has written the President of the Treasury Board requesting a remission order to protect federal public service workers who have been subject to overpayment errors by Phoenix. This would provide all federal public service workers who received overpayments an exemption from repaying the gross amount – which is more than what they received.
"We have been clear that, under no circumstances, should our members be forced to hand over more money than they received in overpayment. The Minister has within his power the ability to solve this problem and that is what we are asking him to do," said PSAC National President Robyn Benson.
Government's current plan insufficient
For overpayments not addressed within the same calendar year, an employee is responsible to repay the gross amount, which they never actually received. This is done with the expectation that the employee will receive the difference between the net amount and gross amount in a future tax return.
PSAC has repeatedly raised concerns regarding the inequity of requiring employees to repay more than they received, as well as the likelihood that many cases will not be resolved with a tax return.  
"It is absurd to expect employees to "loan" money to the government to fix their problem, especially when we have serious doubts the workers will even get that money back," said Benson.
In response to these concerns, in December 2017, the employer agreed to extend the deadline to report an overpayment to January 19, 2018. According to the government, those who reported their overpayment by January 19, 2018 need only refund the net amount.
However, this extension fails to fully address the potential hardship faced by PSAC members as a result of continuing Phoenix problems, including:
Not all affected employees who tried to contact the call centres were able to get through, and concerns persist as to whether their pertinent information was effectively recorded.
There is a lack of confidence in the employer's ability to process the volume of changes required as a result of these reports in time to produce accurate T4s for all affected members by the end of February 2018.
Even employees who were successful in reporting their overpayment will not necessarily be made whole by a tax refund.
For these reasons, a complete exemption – through a remission order – is the only way forward. PSAC will continue to keep members up-to-date in this fight to stop the unfair recovery of gross pay.