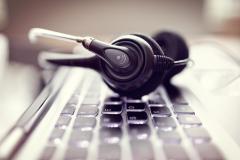 Our CAPI and CATI bargaining teams met with SSO March 17, 2017, to open this round of bargaining and exchange our initial proposals. Regrettably, the employer's team was not even half there, which we told SSO was very disrespectful to us and to the bargaining process. We expect the employer will not continue to demonstrate this attitude as we pursue bargaining.
We had a very busy week. We spent three days reviewing our bargaining input from members across the country and doing the research necessary to prepare our proposals. We met with the employer for the initial exchange. As we always do, we began by exchanging non-monetary proposals. 
You will find that we have "reserved" on a number of important issues. This means that we haven't yet presented a proposal to the employer on these issues. We will do so once we have received information from SSO about our membership and, in some cases, had an opportunity to discuss these issues with the employer at the bargaining table.
We are focused on making improvements to:
Job security (incl. term and part-time employment)
Hours of work
Job classification
Protection from harassment
We also want to improve the processes for dealing with discipline and grievances. Proposals on other important issues include discrimination, leaves of absence (union-related, bereavement, family-related responsibilities, injury on duty), designated paid holidays, personal equipment costs, mental health, and a joint-learning program. We will not accept any concessions.
We had the pleasure of meeting with our Union of National Employees (UNE) President Doug Marshall while we were in Ottawa. We discussed current problems faced by our members in the workplace and he reiterated the union's support for us making gains in this round of bargaining. We will meet to continue bargaining May 1-5. If you have any questions, don't hesitate to contact a member of our bargaining teams:
CAPI (Field Interviewers)                                    CATI (Regional Office Interviewers)
Wendy Kleywegt-Bowen (Kingston)                 Anna Goldfeld (Winnipeg)
Claude André Leduc (Montreal)                       Shalane Rooney (Sturgeon Falls)
Mary Anne Walker (Kingston)                          Alice Vallée (Sherbrooke)
Linda Woods (Kelowna)
Erin Sirett, PSAC Negotiator
Julie Chiasson, PSAC Research Officer