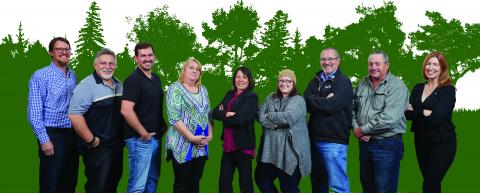 Our bargaining team will resume negotiations with Parks Canada from November 21 – 24, 2017 in the nation's capital. Our team is eager to make further progress towards a fair collective agreement for over 4,000 employees working at Parks Canada locations nationwide.
Last time at the table:
Despite assurances that workers would not be disadvantaged when Parks Canada transitioned to agency status, the employer refused to include the same protections, benefits, and opportunities many other federal public servants have already obtained.
Although our bargaining team is working hard to reach a tentative agreement as quickly as possible, we refused to settle for an agreement that will leave our members vulnerable.
Stay tuned for further bargaining updates coming out of this set of meetings.
Be informed and get involved:
Make sure your membership information is up to date.
Check out the Parks Canada bargaining team page on our national website.
Talk to your colleagues about your work contract, benefits, and protections.
Participate in any upcoming information sessions in your region.
Spread the word so we can keep the pressure on the employer and fight back against their concessions!