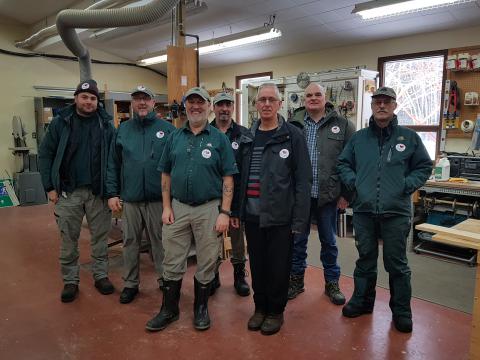 Our Parks bargaining team will be heading back to the table February 14th – 16th, 2018 in Ottawa. Our team will continue the work needed to reach a fair collective agreement.
The displays of membership solidarity throughout the country has strengthened our team. Your support sends a clear message to the Employer that Parks Canada workers support their bargaining team and are demanding the same rights and benefits that were achieved by the rest of the Federal Public Service.
Continue to wear your "I ❤ my Bargaining Team" stickers! Post pictures on Twitter and Facebook, tag PSAC, use the hashtag #canlab, and we will share your photos.