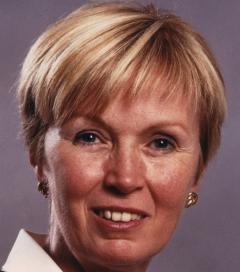 On May 5, 2000, Nycole Turmel became the first woman in PSAC's history to be elected National President.
Nycole held a variety of local, regional and national positions in the PSAC's Canada Employment and Immigration Union (CEIU), including National Vice-President of Québec and alternate National President while working as an Employment Counsellor Assistant in Alma, Québec. In 1990, she was the first person to be elected to the new CEIU National Executive Vice-President position.
Before becoming National President, Nycole served as PSAC National Executive Vice-President from 1997 to 2000, as First Executive Vice-President from 1994 to 1997 and as Fourth Executive Vice-President from 1991 to 1994.