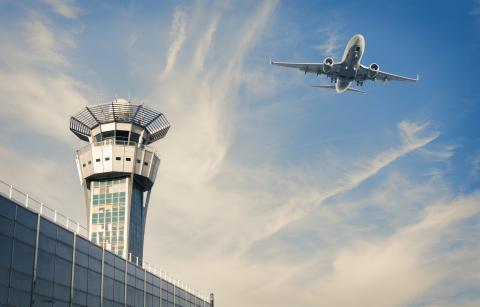 PSAC / UCTE members employed by NAV CANADA met at the NAV CANADA National Bargaining Conference from October 24-26, 2017 in Ottawa. They discussed important issues facing their workers and prepared for the upcoming round of collective bargaining.
Conference delegates discussed current pension trends and mobilization efforts within the bargaining unit. They also selected and prioritized the bargaining demands our team will be taking to the table when they face the employer later this year.
Greg McGillis, PSAC Regional Executive Vice-President - National Capital Region, Dave Clark, UCTE National President, Chris Bussey, UCTE Regional Vice-President – Atlantic, and Chris Aylward, PSAC National Executive Vice-President, all welcomed the group and spoke about the challenges ahead in bargaining.
Retired UCTE National President Christine Collins was in attendance and was recognized by the NAV CANADA Bargaining Agents Association (NCBAA) for her work with the association. Peter Duffy, CATCA National President, presented Christine with a beautiful plaque on behalf of the NCBAA.                                                                                                                                             
New NAV CANADA bargaining team elected
Delegates had the important task of electing the members that will be negotiating the next collective agreement with the employer.
The following members have been elected to our NAV CANADA bargaining team:
Sheri Campeau
Michelle Webster
Michelle Timmerman
Suzanne Dupuis (1st Alternate)
Michael McCullough (2nd Alternate)
Steve McCarthy (3rd Alternate)
They will be joined at the bargaining table by Larry Gagnon, PSAC Negotiator, Janson LaBond, PSAC Research Officer, Chris Bussey and Greg McGillis.
Dates for the first round of bargaining are currently under discussion with NAV CANADA Representatives. It is expected that these dates will be confirmed shortly for December.