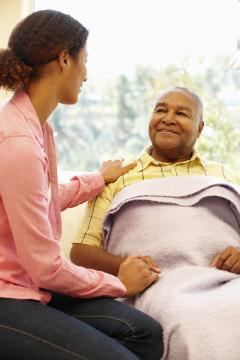 If you are caring for a relative, particularly one with Alzheimer's disease or another dementia, you know that caregiving is a resource-intensive responsibility. 
Caregiving is especially taxing when you are also engaged in paid employment. It becomes a balancing act that often results in higher levels of work-life conflict, as well as emotional and physical strain.
A new survey is asking employed caregivers to share their experiences.
National Survey on Balancing Work, Family and Caregiving
PSAC advocates for a healthy workplace and work-life balance. That's why we are pleased to be assisting with a new study on these issues.  
The National Survey on Balancing Work, Family and Caregiving is currently being undertaken by Dr. Linda Duxbury on behalf of the Canadian Consortium on Neurodegeneration in Aging (CCNA). Dr. Duxbury, a professor at the Sprott School of Business at Carleton University in Ottawa, is a Canadian expert in the field of work-life balance.
This is a nation-wide survey of employed caregivers.  The results will increase awareness of the challenges faced by those who combine work and caregiving, and make a business case for change. This information will help PSAC as we advocate for these issues.
If you are a caregiver who is also employed, please tell us about your experiences by completing the survey.    
The survey will take about 25 to 40 minutes to complete, however it does not need to be completed all at once.
The study has been reviewed and cleared by the Carleton University Research Ethics Board.  Your responses are anonymous, and will be kept in confidence by the researchers. Only summary results will be reported in publications or presentations.  PSAC will be provided with the key findings of PSAC members only.
If you have other family members, friends or acquaintances that would be willing to participate in this important study please share the survey link.
For more information please contact the researchers at Sprott School of Business, Carleton University via email at Linda.Duxbury@carleton.ca or Margaret.Stevenson@carleton.ca.
As an employed caregiver, your participation will provide much needed evidence on this important  topic. Thank you!