Many PSAC members make important contributions to the labour movement and their communities every day. In honour of National Indigenous Peoples Day, we are highlighting a few of PSAC's Indigenous members and the great work they do. Here are their stories: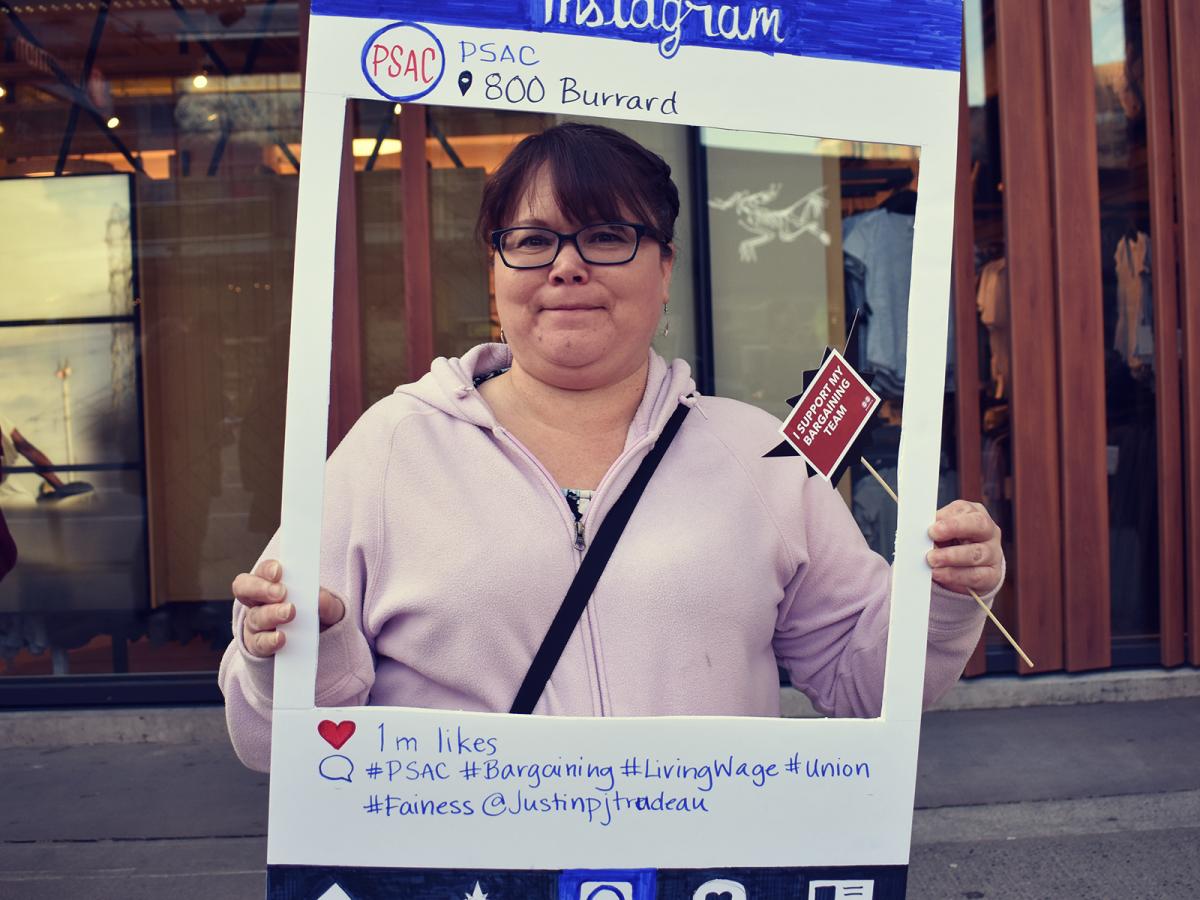 Jill's Story
Jill MacNeill works at the Department of Fisheries and Oceans (DFO) office in Prince Rupert. She is the female National Indigenous Peoples' Circle (NIPC) representative for British Columbia, the president of her Area Council, sits on the BC Regional Council, and coordinates most of our work around Phoenix and Treasury Board bargaining in her area. She has organized many Phoenix and Treasury board bargaining mobilization events in her workplace and plans to organize a year-long Reconciliation project in conjunction with the employer.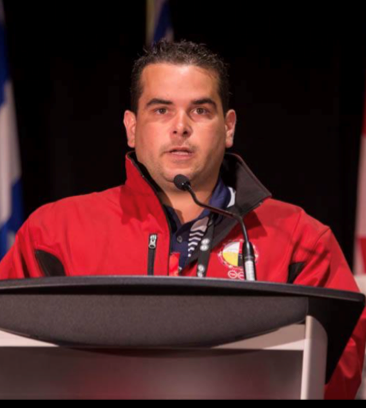 Joey's Story
Joey Dunphy is the PSAC Atlantic Indigenous Director, PSAC's NIPC Male Representative for the Atlantic, as well as a member of the PSAC National Human Rights Committee Indigenous Working Group. Although Joey is a young worker, he is a seasoned union activist who began his career in the federal public service as a Border Services Officer in 2008. This is where he got involved with the Employer's Regional Equity and Diversity Committee, which he is now the co-chair. After witnessing some injustices in the workplace, Joey decided to get involved within the Customs and Immigration Union, where he started as a local shop steward and now holds the position of 3rd National Vice President. Indigenous issues are very near and dear to Joey's heart. He's been very involved with the PSAC Missing and Murdered Indigenous Women's campaign and the Thirsty for Justice campaign. Joey is from the Madawaska Maliseet First Nation, where he resides with his wife and two young children.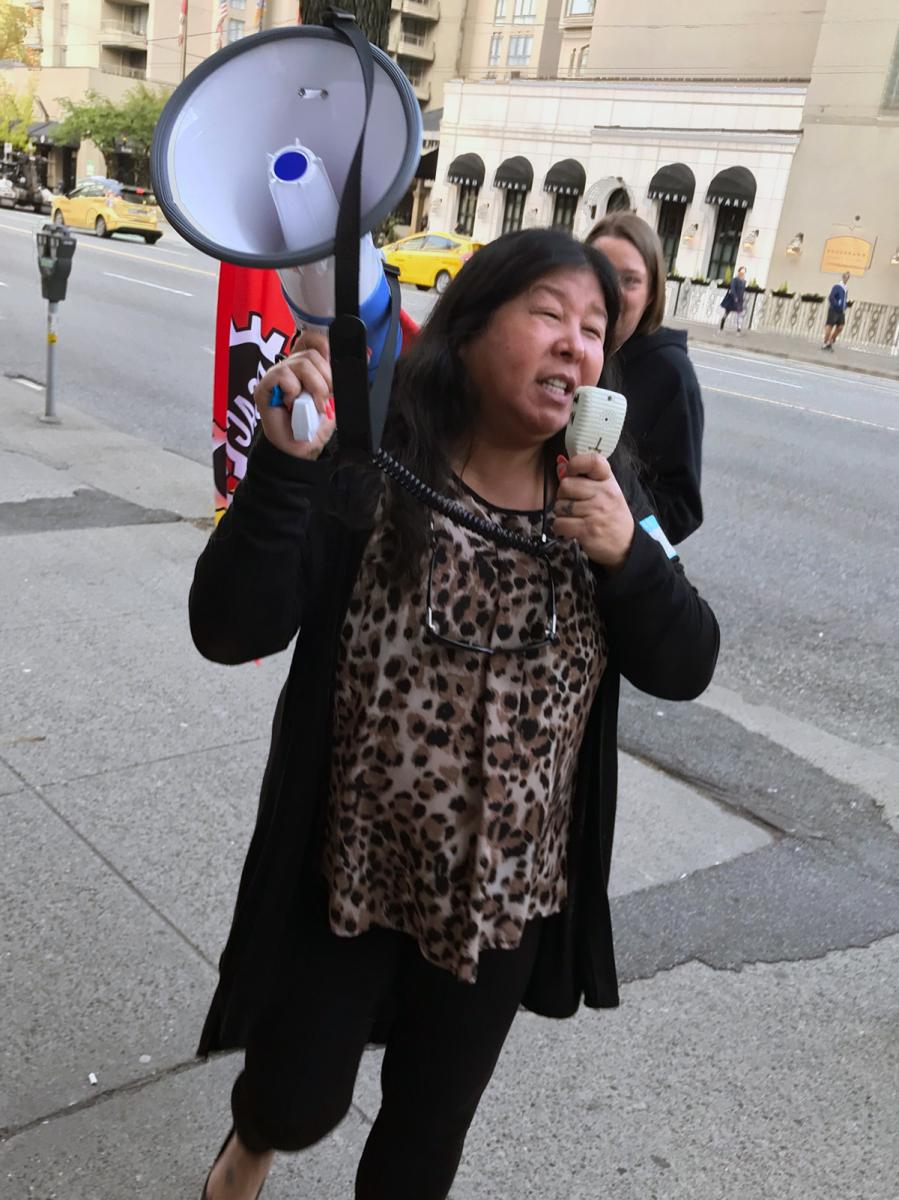 Susie's Story
Susie Blyth works at Service Canada. She is her local president, president of the Area Council, a Treasury Board Mobilization Coordinator, and a district director for CEIU. Susie is organizing PSAC's community outreach events over the summer in the Surrey area, including our participation at Pride & Fusion Festival, a large multi-cultural event.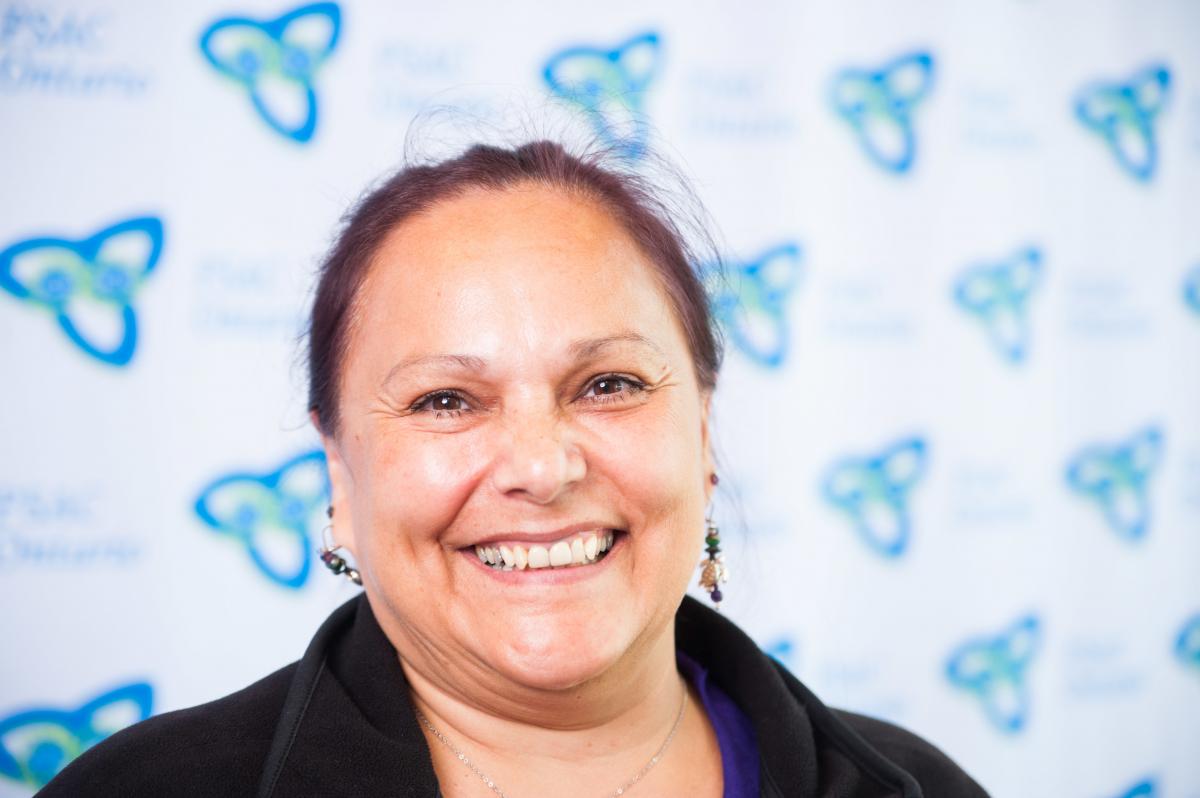 Sheila's Story
Sheila Karasiewicz is a Traditional Knowledge Keeper from the Thunderbird nest of Anemki Wajew (Fort William First Nation), which is an Ojibwe community adjacent to Thunder Bay, Ontario located in the Robinson Superior Treaty Territory of 1850. Sheila's spirit name is Niibin Giimiwan (Summer Rain) and her Dodem (Clan) is the Turtle. Sheila first joined the federal public service in July 1982 where she worked as a Grain Weigher for the Canadian Grain Commission. In 2013, she transferred to her current position as a Funding Service Officer at Indigenous Services Canada and is a part of UNE Local 00296. Sheila is the Indigenous representative for PSAC's Ontario Council and the Indigenous Ontario woman representative for NIPC. She is an Alliance and JLP Facilitator, and a KAIROS Blanket Exercise Facilitator where she introduces 500 years of Indigenous history through an interactive exercise. Her main goals are to focus on: outreach, communication, representation within the union, education, recruitment, mobilization, and advancing Indigenous Rights as it pertains to issues such as the murdered and missing Indigenous women and girls, water, food pricing, housing and education.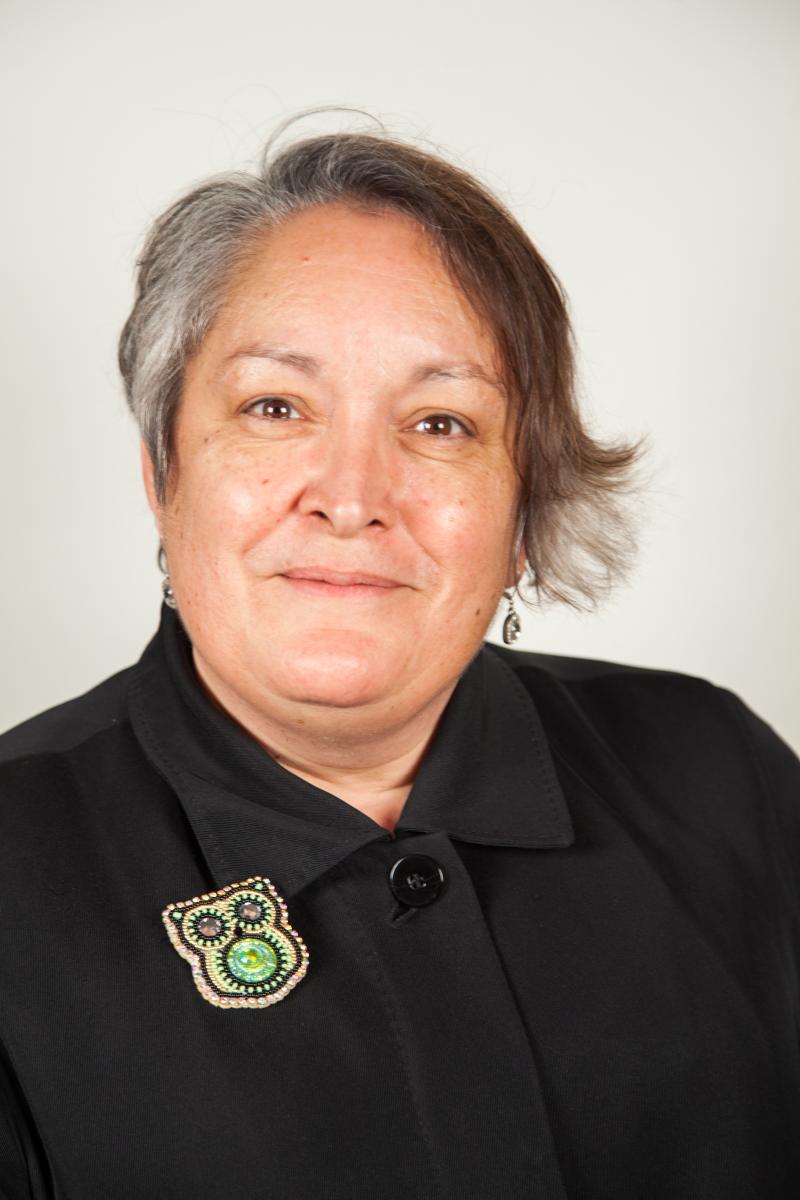 Sandra's Story
Sandra Ahenakew is a femtor to many in the Prairies and within her component of the Union of National Employees. Sandra is the Prairie Region Council Indigenous Representative and is proudly connected to her roots as an Indigenous woman. She uses every opportunity as a teaching moment and is committed to representing members and to challenging injustice. Sandra was instrumental in the development of the Unionism on Turtle Island course that was started by the Saskatchewan Federation of Labour (SFL).  The course is designed to bring Indigenous peoples and non-Indigenous together to learn the history of oppression and an understanding.  Through her determination, this course is now offered in each region of PSAC. Sandra is also a breast cancer survivor and shares her story with passion and emotion.  She is a support to many as they go through their own journey.  Her organizing skills are put to good use in her determination to find a cure for cancer.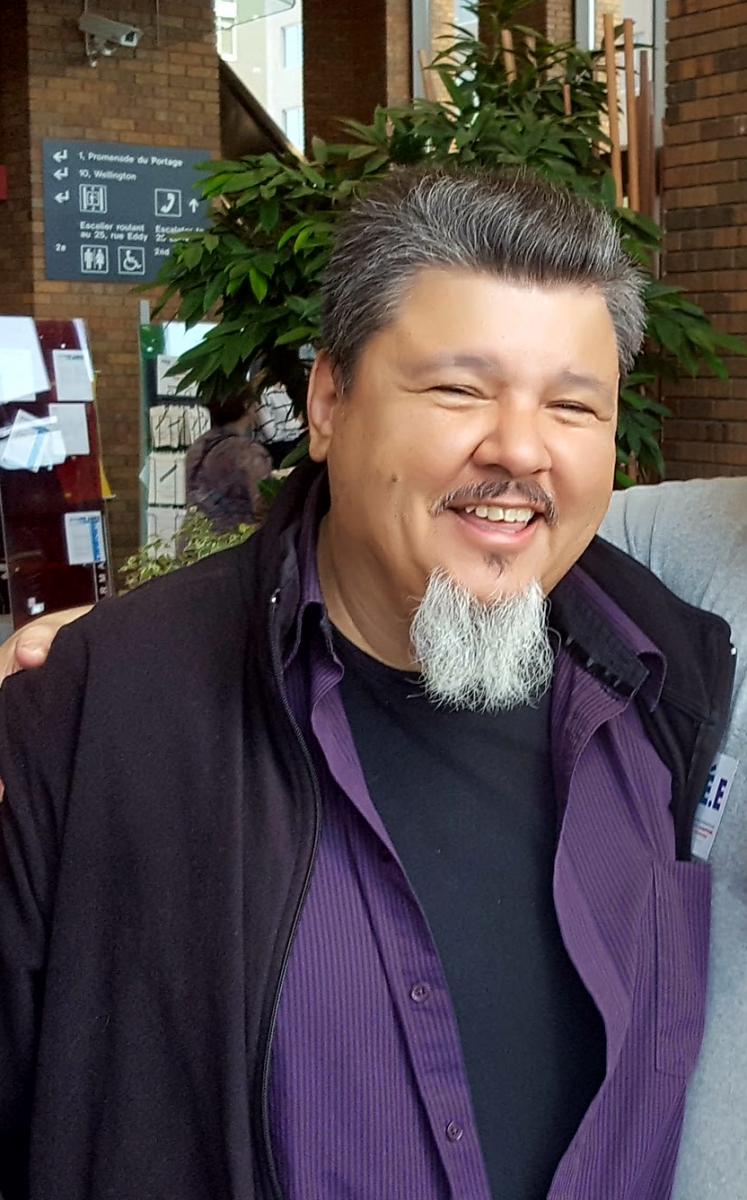 Les' Story
Les Maiczan is not only active in the labour movement but the community as well. Les has been a member of the Aboriginal Action Circle in the National Capital Region (NCR) since 2002, and he previously sat on the National Circle. He was also a part of the executive body of the Odawa Friendship Centre for 3 years. Les has held an executive position at his local since 2002 and has filled the roles of chief shop steward, vice-president, and president. Currently Les is co-chair of the Indigenous Action Circle in the NCR and hosts a radio show on CKCU highlighting Indigenous music and musicians. His show is called The Bear Necessities.
Luc's Story
Luc Tailleur has made significant contributions to the education of PSAC members. Through words, presentations, patience and demonstrations, he has denounced various issues that have afflicted Indigenous peoples. In particular, he has advocated for the lack of access to drinking water in many Indigenous communities, the violence experienced by Indigenous women, and pursued legal equity and recognition for Indigenous peoples and their territories. Luc is a proud voice for the Indigenous peoples of Canada, but especially of Quebec.  He has made a passionate contribution to the development of Indigenous peoples' rights and their recognition amongst PSAC members and elected officials. Luc is now enjoying a well-deserved retirement, where he continues to pursue his passions and his enriching teachings.