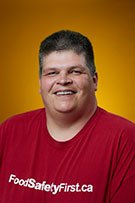 Randy Olynyk is a Food Processing Inspector for the Canadian Food Inspection Agency. Randy is also a Regional vice President for Northern Alberta and N.W.T .
"We need to take a stand and stop letting the employer push us around. First severance, now sick leave, what's next pensions? Unions fought long are hard to get these rights, we need to find a way to keep them. Union Strong!"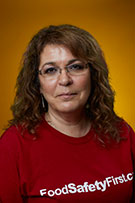 Karen Zoller is an accredited Seed Analyst and Laboratory Supervisor for the last remaining seed testing Lab in Canada. She monitors our country's pedigreed seed system and imported lots, and protects seed stocks by preventing the introduction of invasive species from entering into Canada.
She has held the Local position of 1st VP as well as Vice-chair of the Area council and is currently the Regional Vice-President for Saskatchewan.
"A strong comprehensive collective agreement is good for ALL the parties involved and is essential for those it covers."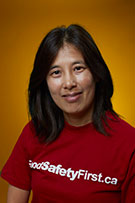 Terri S. Lee is part of the BC Fair Labelling Practices and Consumer Protection Group.  She is now attached to the Fish Import Group and inspects imported fish as well as consumer complaints and labelling of manufactured foods.  She is a member of the BC Regional Council and has over 25 years of PSAC activism.
"It is important this round to ensure there are no more rollbacks of our collective agreement.  We are here to make advances for our members.  Solidarity!"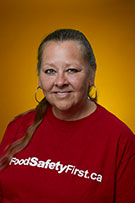 Marlene O'Neil is a Sr. Project Officer in the NCR.   She has 29 years of public service to date.  This is her 5th round as a Union bargaining representative, and she is the Agriculture Union, National Director for Human Rights.
"Bargaining is about advocating the resolution of problems and concerns to improve workplaces and in recognition of the outstanding and dedicated service of our members for Canadians, standing strong for members on fair wages, benefits and career opportunities."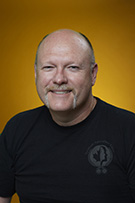 Richard Hilson is an operational advisor based in Guelph, Ontario, and a Local president. He is a community activist and an advocate who is proud to add his voice to those fighting for a fair and better future.
 "A strong collective agreement is the tool members need to build a secure and healthy workplace - show your support!"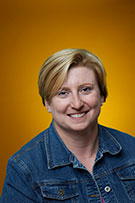 Eryn Butterfield is a Food Processing Specialist Inspector inspecting meat, honey, dairy and hatcheries.  She is the Agriculture Union's Regional Vice President representing Manitoba, North Western Ontario and Nunavut.
"A fair collective agreement that benefits all will generate a more productive workplace and boost morale"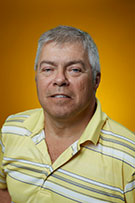 Rick Cormier is a multi-program specialist with 28 years' experience. He was on the Agriculture Union bargaining team the last round and felt that it was important to be on the bargaining team again to have continuity, knowledge and experience at the table.
"Unions have fought vigorously over several bargaining rounds to achieve what we have. With your help, your team will not agree to any concessions."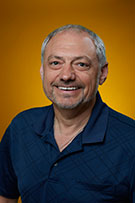 Jacques Rousseau is President of local 10012. He joined the CFIA in 2001 as Manager of Resource Planning. As a union representative, Jacques sat on many committees, including the 2014 Convention's Finance Committee. With the membership's interests in mind, he created advisory committees in three key areas: shift scheduling, annual leave and assignment of overtime.
First and foremost, Jacques wants to show the employer the benefits of working respectfully with our members, whose professionalism and dedication drive the CFIA's work.