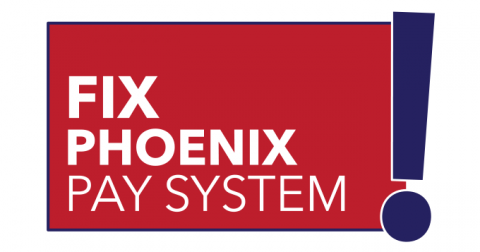 A recent media article noted that 340 executives at Public Services and Procurement Canada (PSPC), the department responsible for Phoenix, got performance pay. On April 5, the government gave another update on the troubled Phoenix system and had to deal with questions from the media on the bonus payments.
"Words don't even describe how shocked we are. The government is basically saying to our members that it doesn't matter if they get paid or not, they are not important," said Robyn Benson, PSAC National President. "If you are a manager and you're not doing your job, you should not get paid bonuses."
While Deputy Minister Lemay said that only some of the mid-level executives who received the payments worked on Phoenix, PSAC maintains that any payments like this should be put on hold until the system is fixed.
Update on Phoenix progress
The government gave its latest monthly update on the Phoenix numbers. Although some progress has been made since the last update, the number of cases overall has not changed. The government said that 285,000 late transactions are still waiting to be dealt with.
Lemay says that the pay centre has reached "steady state" for maternity and parental leave cases and is on track to do so for disability leave cases by the end of the month. "Steady state" is when 95% of transactions are dealt with within the 20-day service standard.
Phoenix and taxes
The government has said that all T4s have been issued, but revised T4s may still be coming. Public service employees must still file their taxes by the deadline.
For public service employees whose 2016 taxes have been impacted by Phoenix and have questions, there is help available: