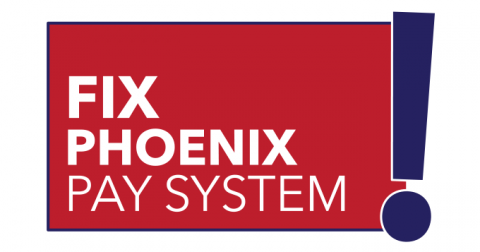 The federal government's budget, delivered on March 22, failed to address the biggest problem currently facing the public service. The disastrous Phoenix pay system has affected thousands of public service workers over the past year, leaving some workers with no pay for months.
"Words don't even describe how disappointed I am that they did nothing to address Phoenix," said Robyn Benson, president of the Public Service Alliance of Canada. "This says to public service employees they are not important. It says to them it doesn't matter if you get paid."
Government wants to go after other employers for failure to pay wages
On the other hand, the government chose to highlight the importance of this issue when it comes to other employers in the federal sector.
The Budget 2017 document states that the Canada Labour Code will be amended to "strengthen and modernize compliance and enforcement provisions." Specifically, it states there will be amendments "to ensure that hard-working Canadians can more easily recover wages owed to them by their employer, and to ensure that employers who repeatedly offend will be punished."
"It seems a bit ironic that they will go after other employers for failing to pay wages owed, yet they will not hold themselves accountable for the Phoenix mess," said Benson. "Why don't they treat their employees the way they expect other employers to treat workers?"
Budget fails to ensure their own employees are paid properly
Leading up to the budget, PSAC and other federal public service unions had asked the government to include a $75 million contingency fund to assist departments and agencies in dealing with the Phoenix pay system.
By not including the contingency fund, the government is going to prolong and worsen the problems with the pay system. It also sends the message that fixing Phoenix is not a priority for this government.
"The Liberals missed a chance with this budget to help ensure that Phoenix gets fixed public service employees get paid on time and correctly," said Chris Aylward, PSAC National Executive Vice President. "It sure sends the wrong message to the hard working public service workers who come to work every day to deliver the services Canadians rely on."