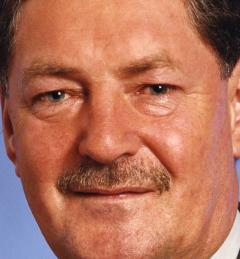 John Gordon was first elected National President on May 5, 2006 at the PSAC's 14th National Triennial Convention. He had been the union's National Executive Vice-President from 2000 until his election.
John was the National President of the Union of Public Works Employees (UPWE) from 1982 to 1999.  A PSAC activist since 1974 when he joined the federal public sector as a tradesperson with Public Works Canada, John held a number of union positions in UPWE (now Government Services Union).
Before moving to Ottawa, John served as Secretary-Treasurer of the Labour Council of Metropolitan Toronto and on committees of the Ontario Federation of Labour.