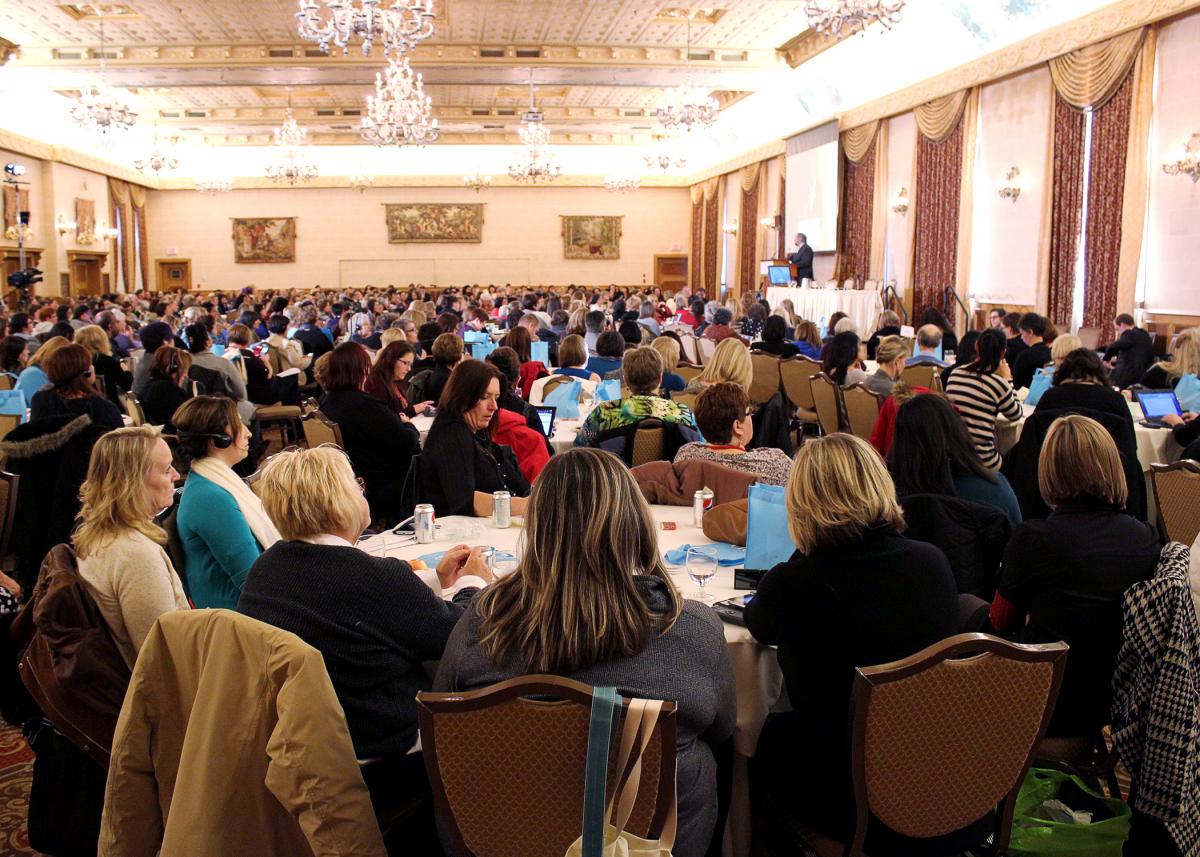 It's time for the federal government to get serious and implement a national, universal child care system. That was the unanimous sentiment expressed by more than 600 participants at the Childcare 2020 conference in Winnipeg over the weekend.
The conference brought together parents, early childhood educators, union activists, researchers and politicians to envision what childcare could look like in 2020 if governments really cared. PSAC activists from across Canada participated, re-confirming our union's commitment to affordable and accessible child care.
Conservative cuts
It was the fourth national conference of its kind and the first in a decade. The last one was held in 2004, shortly before the Liberal government pledged to negotiate child care funding agreements with the provinces and territories. When the Conservatives were elected in 2006, they swiftly cancelled the funding and replaced it with a $100/month taxable "benefit" that scarcely pays 10 per cent of the average monthly child care fee and creates no new spaces.
The Conservative government recently announced that it plans send parents a few extra dollars a month for each child aged 6 to 17 years. This paltry $60 a month is supposed help with child care needs. Conference participants agreed that promising the equivalent of a toonie a day was laughable and would do nothing to alleviate the child care crisis in Canada.
The Conservatives also promised to introduce income splitting for parents, an expensive policy that would benefit only the richest families in the country. Keynote speaker Stephen Lewis didn't hold back, calling the plan "financial rubbish," as well as "spurious and absurd."
"It has absolutely nothing to do with child care," said Lewis. "Why would anyone allow them to sell that?"
Quebec academic Pierre Fortin agreed, presenting research proving that Quebec's $7 a day childcare program is good for the economy, bringing in $1.75 for every dollar invested.
Parents struggling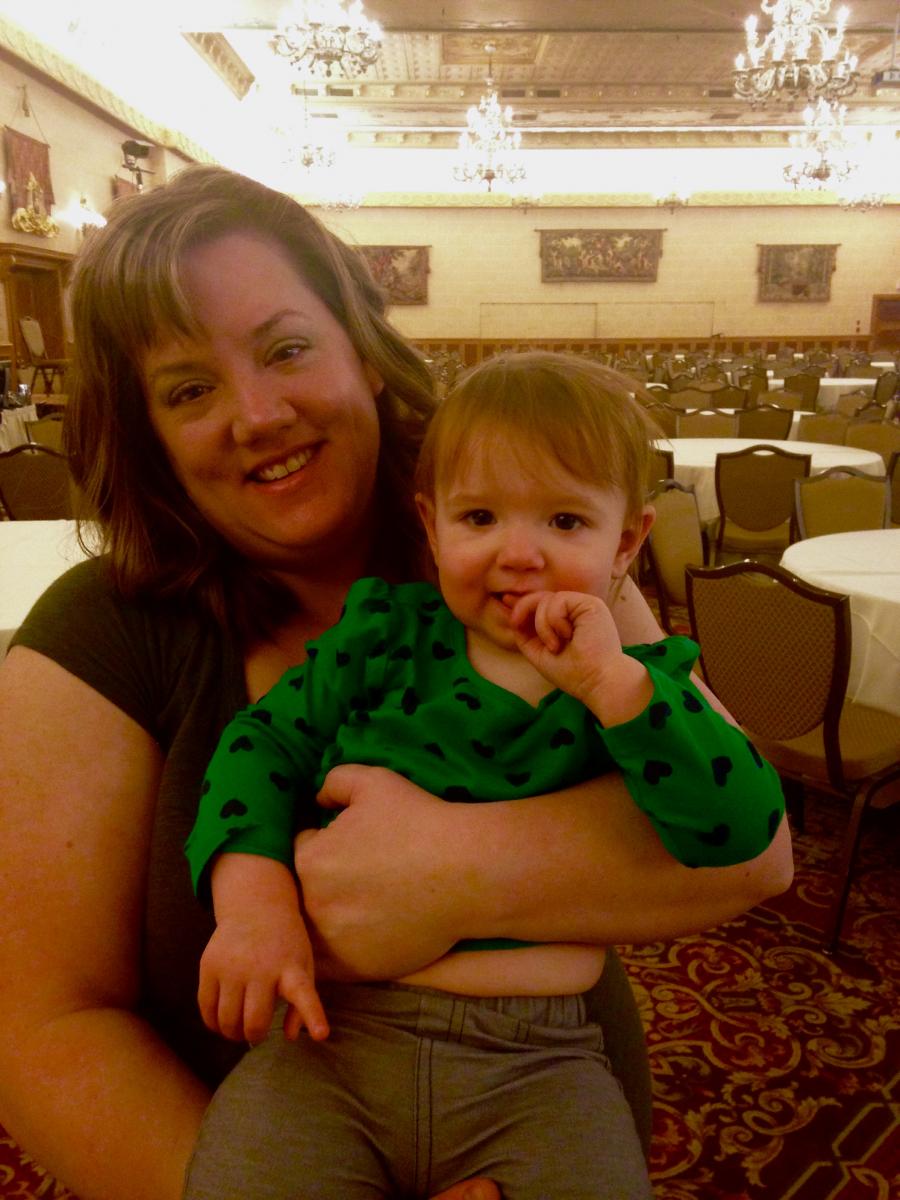 "So many of our members struggle to find affordable, high quality child care in their communities," said Robyn Benson, PSAC's National President, in her address to the conference. "Our union believes that it's time for once and for all to fix the problem. It's time for the federal government to step up."
Benson helped officially launch PSAC's video on what child care could look like in 2020 if governments really invested now. The video underscores the fact that all Canadian children deserve so much better than the patchwork of care that is available now.
Crystal Walsh couldn't agree more. She's a nurse in Yellowknife with two children under the age of three. She and her husband are both nurses who work rotating shifts. Finding child care has been nearly impossible for them, and they currently spend $2,200 a month on care for their kids.
"It's really bad in the North. We have communities that don't have any child care at all – so you are depending on your neighbour or family member that doesn't have the early childhood education that people are looking for," said Walsh, a PSAC member. "I really want to see a national child care system that's affordable and offers quality for everybody."
Challenging juggle
Michelle Lang expressed a similar sentiment when discussing her challenges as a single parent who works shifts at the Regina Casino. Her parents are elderly and disabled but still take care of Walsh's six year-old daughter when she is working. As a low-income worker living in a city with a long waiting list for child care, this is the best arrangement Lang could come up with.
"I cut my work short, so my mother only needs to babysit four instead of five days," said Lang. "When my parents go, I don't know what I am going to do."
Political will
Representatives from both the NDP and the Liberal party addressed the conference, echoing that now is the time for action on child care.
"We already know the social and economic benefits of universal child care. What's missing is the political will," said Thomas Mulcair, leader of the NDP. Mulcair's party recently introduced a proposal for a child care program that would cost a maximum of $15 a day, widely applauded by conference participants.
In a video message to the conference, Liberal leader Justin Trudeau said, "There is no question that early learning and child care is in the benefit of all Canadians. The evidence is clear."
After decades of research and generations of lived experience, child care activists are demanding action from all levels of government. Participating in the conference inspired PSAC members to commit even more deeply to the fight for universal, accessible, non-profit, affordable child care.
"Our union needs to put our boots to the ground," said Lang. "We need to stop talking about it and start moving on it. There's power in numbers."
PSAC will be working to make child care a key issue during the next federal election, along with our partners at Rethink Child Care, the Canadian Labour Congress and the Child Care Advocacy Association of Canada. Stay posted for updates as the campaign progresses.