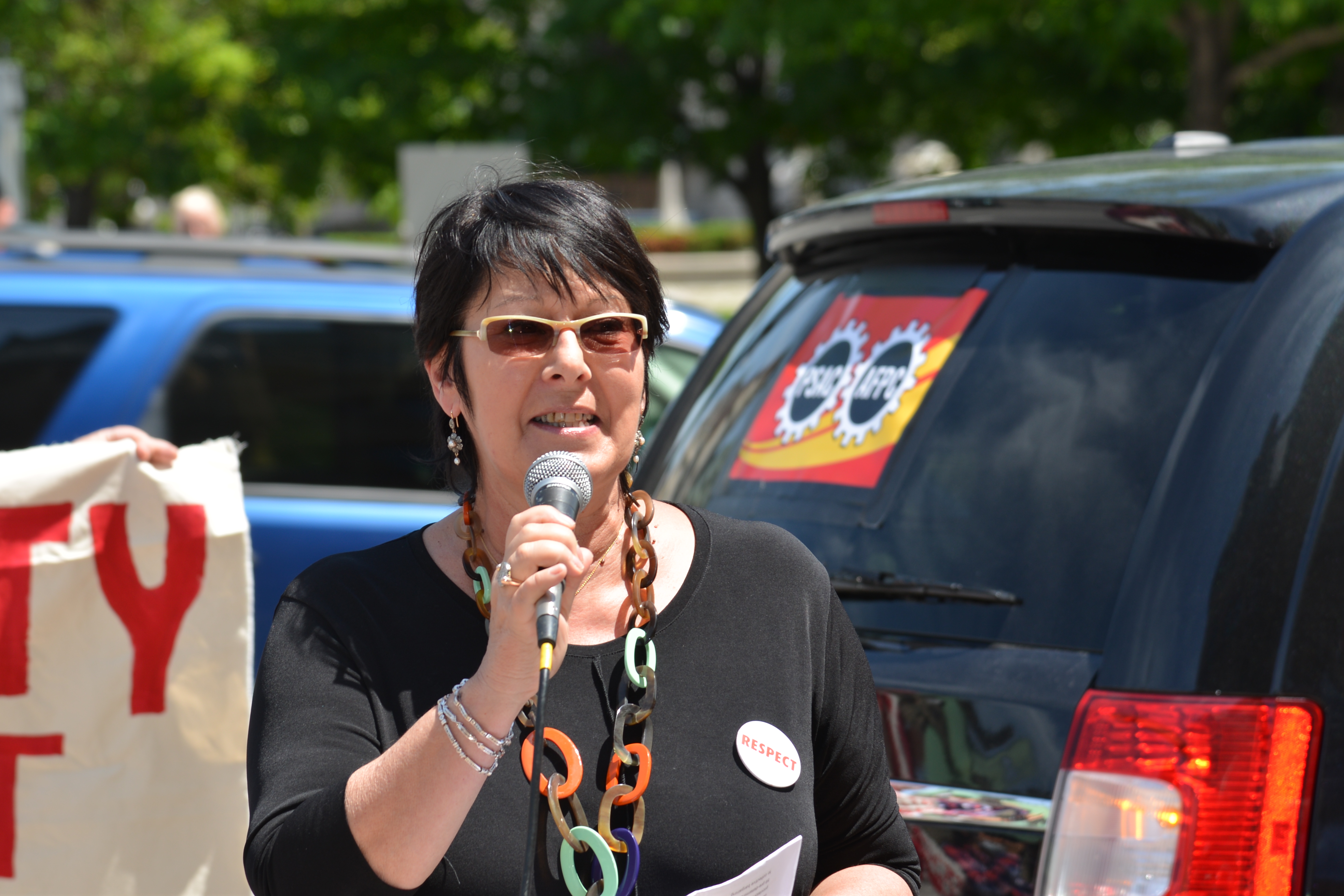 To kick off National Public Service Week, PSAC and other federal public service union members rallied outside the Prime Minister's Office in Ottawa to protest Bill C-59, the Conservative government's latest attack on the collective bargaining rights of public service workers.
Rosa Pavanelli, General Secretary of Public Services International (PSI), spoke at the rally and brought a message of solidarity from public service workers around the world.
"You've got to stand strong, feel pride, and be sure that you are not alone. Millions of workers are shouting the same thing and our global alliance will help you to be successful," Pavanelli said to the cheering crowd.
PSI is a global union of more than 20 million public service workers represented by 669 unions around the world and will assist PSAC in filing a complaint with the International Labour Organization (ILO) against Bill C-59
Pavanelli's message to Canada's public service workers was clear: "We need to continue this fight and organize workers and unions around the world. We can't do this alone. We need to create alliances and connect with civil society organizations and NGOs."