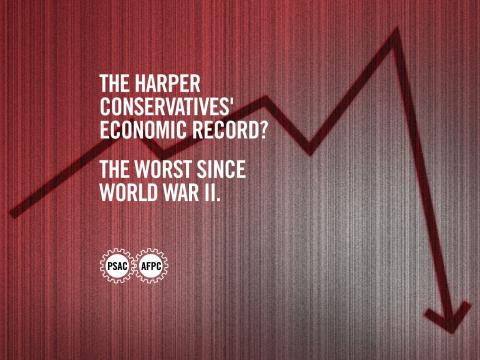 A report released today  by economists at Unifor, Canada's largest private sector union, shows that, despite their claims about sound economic management, the Harper Conservatives actually have a terrible economic record.
The report, "Rhetoric and Reality: Evaluating Canada's Economic Record Under the Harper Government", looks at data from Statistics Canada on a number of economic indicators. They include job-creation, the unemployment rate, public services, GDP growth, and debt, among others.
The report concludes that, when it comes to managing the economy, the Harper Conservatives have the worst record of any government in the post-war period.
Read the full report here.