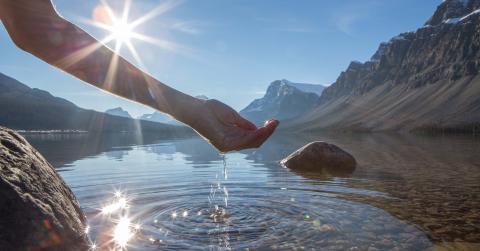 On this Earth Day, April 22, PSAC is calling for the Liberal government to create a national strategy to conserve and protect our waterways, and to ensure that all peoples living in Canada have access to safe, clean drinking water.
The Harper government devastated The Canadian Navigable Waters Act, stripping environmental protection from 99% of lakes and rivers. Although the current government introduced legislation to alleviate some of the cuts, it does not go nearly far enough in protecting Canada's waters.
Waterways across the country remain unprotected from exploitation at the hands of large corporations and major infrastructure. projects. such as pipelines. A single energy project alone can impact over 1 000 waterways. 
Working to protect our water
At PSAC's 2015 National Convention, our members unanimously adopted a national water policy (Resolution GEN-092A – Policy Paper on Water).
PSAC has worked with allies like the David Suzuki Foundation, The Council of Canadians, and Amnesty International on a number of campaigns to protect our water.
We have also worked with Indigenous allies to bring attention to the inaction of the federal and provincial governments to end the continued travesty of unsafe drinking water in Indigenous communities across Canada.
Take action!
Access to clean water is a basic human right. Send a letter to Carolyn Bennett, Minister of Indigenous and Northern Affairs, telling her that access to safe and clean tap water is an absolute necessity.