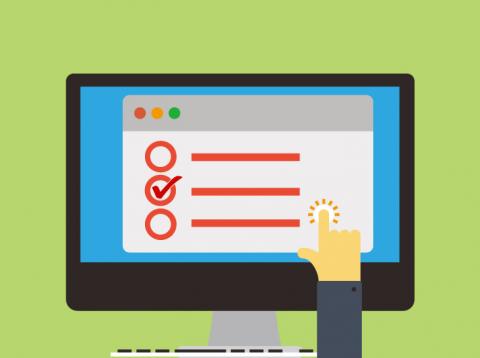 The Public Service Alliance of Canada (PSAC) is participating on the Diversity and Inclusion Joint Union/Management Taskforce. The Taskforce's mandate is to define diversity and inclusion in the Public Service, establish a case for diversity and inclusion, and develop a framework and action plan. There are equal employer and union representatives on this taskforce.
To help inform its work, the Joint Taskforce is seeking opinions, ideas and experiences from employees on the factors that contribute to a diverse and inclusive workplace as well as barriers to it. This input will contribute to the final report to be published in fall 2017.
There are two ways to provide your input:
Fill-out the on-line survey before May 31st.  The questionnaire contains 5 questions and will take approximately 5 to 10 minutes to complete.  If you require an alternative format (e.g. paper copy), please send your request to the Taskforce's electronic mailbox. Please note that there are 30 departments* listed as participating in the survey.  Please share the information about the on-line survey to members in these departments. 
Participate in discussion forums to provide input from employees.  The first one took place at the PSAC National Equity Conferences on March 26 and 27, 2017.  The Taskforce has scheduled other discussion forums in the regions as follows: 
May 10th  

Discussion Forum – Atlantic Federal Council – Halifax
Discussion Forum – Atlantic Federal Council – Moncton

May 18th

Discussion Forum – Quebec Federal Council – Montreal

May 24th

Discussion Forum – Prairies Federal Council – Winnipeg (with videoconferencing from Edmonton, Calgary, Saskatoon and Regina)

May 25th

Discussion Forum - Ontario Region – Toronto
As well, for the National Capital Region, participation is sought through discussion forums in Ottawa with the Positive Space Network (April 28); the Federal Youth Network (May 11), the National Women's Committee (May 16th).
We are encouraging members to participate in these discussion forums, if they are able to do so. This is an opportunity to give input on the barriers people face and the requirements for making the federal public service more diverse and inclusive.
Information about the discussion forums will be sent to the Regions as it becomes available.  Members can also send additional feedback to the Taskforce's electronic mailbox.
We encourage members to participate in the on-line survey and share it with other federal public service workers*.  We believe your input is crucial in making a more diverse workforce and inclusive workplace.
* Departments listed as participating in the survey : Treasury Board Secretariat, Agriculture and Agri-Food Canada, Public Health Agency of Canada, Health Canada, Canada Border Services Agency, RCMP, National Defense, Correctional Service Canada, Public Safety Canada, Immigration, Refugees and Citizenship Canada, Canadian Heritage, Canadian Northern Economic Development Agency, Fisheries and Oceans Canada, Environment and Climate Change Canada, Department of Finance Canada, Innovation, Science and Economic Development, Public Services and Procurement Canada, Employment and Social Development Canada, Shared Services Canada, Infrastructure Canada, Global Affairs Canada, Statistics Canada, Transport Canada, Department of Justice, Veterans Affairs Canada, Status of Women Canada, Library and Archives Canada, Parks Canada, Canadian Food Inspection Agency and Canada Revenue Agency
If you are a federal public service worker but your department is not on the list, please contact us at conferences@psac-afpc.com for more information.