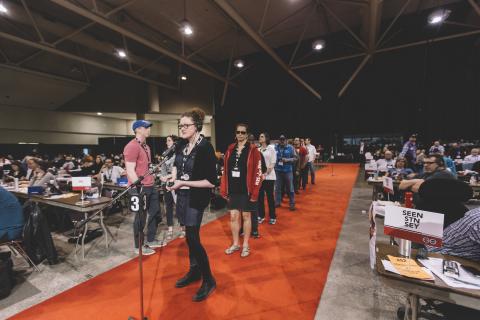 New funding is being allocated to equip activists with the resources they need to challenge harassment effectively and directly in the workplace. Locals, Area and Regional Councils and Components will be able to request resources for initiatives tailored to specific workplaces. Harassment continues to be a major concern for our members who should be able to work in a healthy and safe environment.
PSAC Constitution revised
The convention adopted a number of changes to the Constitution.
There is now greater clarity about the operations and governance of PSAC Area Councils.
The term 'young worker' replaces the word 'youth'.
Locals and Branches may each have multiple members participating in regional committees but only one voting member per committee.
A committee will review the Constitution and prepare recommendations to eliminate gendered designations and to propose gender-neutral language, for consideration at the next triennial convention, as an important step in advancing equity and eliminating barriers.