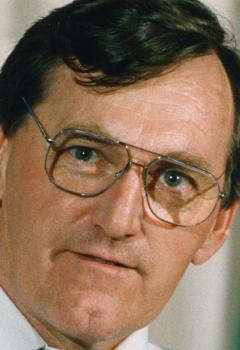 On July 21, 1985, Daryl Bean was elected PSAC National President, the first of five terms in the position. He retired in 2000.
Daryl's union activism began in the 1960s as a shop steward and chairperson of his Local's grievance committee. He was elected Local President in 1965, National Vice-President of the Union of Public Works Employees (UPWE) in 1972 and UPWE (now Government Services Union) National President in 1975. He continued working in the federal public service as a maintenance superintendent in Ottawa until his election as PSAC's Second Executive Vice-President in 1982.
As President, Daryl filed the pay equity complaint against the federal government that led to a $3.2 billion settlement. In 1991, he led the largest national strike in Canada's history against the federal government.