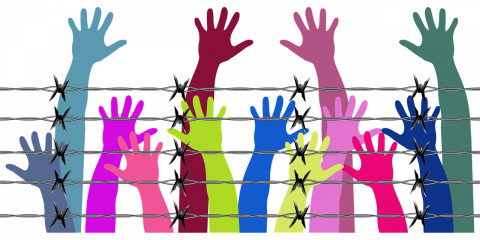 Women's equality
The 2017 budget was the first budget to include a gender analysis, and for that reason, was seen by some as a "feminist budget".
The analysis of how spending affects women and men differently was an important first step. However, the government must match that with funding commitments that advance women's equality.
Budget 2017 proposes funding to establish a National Strategy to Address Gender-Based Violence. The budget also states that the government will expand the capacity of Status of Women Canada. PSAC welcomes these important steps to addressing some of the barriers to women's equality.
The budget also contained some improvements to employment insurance, including a new caregiver benefit and extended maternity leave. However, the maternity extension will not apply to many women and does not increase the amount of EI benefits provided but only expands them over a longer period.
The budget also contains money for child care, but not enough to create a universal, affordable child care program for all Canadians who need it (see Budget 2017 and child care).
Immigration and refugees
Given the recent influx of refugees and asylum claimants in Canada, PSAC is disappointed that the budget did not contain more funding for this sector.
Although the 2017 budget provides money for legal aid services for asylum claimants, it failed to offer any other new money in response to the rise in asylum seekers crossing into border communities. There is no money for the Canada Border Services Agency to ensure that they have adequate resources and support for Border Service Officers.
The Liberals also ignored the Immigration and Refugee Board's request for more money to deal with its rising backlog of refugee claims.
This budget also failed to deliver promised details on reforms to the Temporary Foreign Worker Program and does not address the vulnerabilities faced by foreign workers in Canada. The government has ignored migrant workers' critical demands for open work permits, permanent residency and rights enforcement. 
Accessibility for people with disabilities
This budget fails to provide any new funding to support accessibility for people with disabilities or any measures to improve access to jobs or training. In fact, the only mention of accessibility in the budget is a brief reference to the planned new accessibility legislation. PSAC is disappointed that no programs or funding has been announced, leaving people with disabilities out in the cold.
LGBTQ issues
This budget announced that the Government will establish an LGBTQ2 Secretariat within the Privy Council Office (PCO). The budget provides $3.6 million over three years, starting in 2017–18, to PCO to support the Government's initiatives on LGBTQ2 issues. The new secretariat will support the work of the Prime Minister's Special Advisor on LGBTQ2 issues in delivering on his mandate to provide advice on the development and coordination of the Government's LGBTQ2 agenda.
The federal government has also made LGBTQ families and single people eligible for the same tax break on reproductive treatments that only people with infertility conditions could previously access — including for services dating back to 2007.
PSAC welcomes these announcements, which are an important first step in advancing LGBTQ rights.
Indigenous Peoples
The budget proposes some new funding for First Nations communities and Indigenous Peoples (see Budget 2017 and Indigenous Peoples).