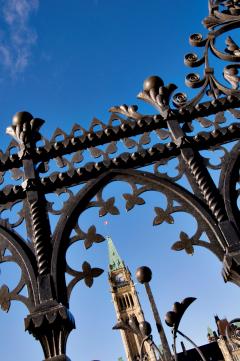 The Public Service Alliance of Canada applauds Prime Minister Justin Trudeau's announcement that the federal government will stick to its promise of bringing 25,000 Syrian refugees to Canada by year's end.  
 "The recent horrific attacks in Paris, Beirut and other locations must not be used as an argument to halt support to refugees who are themselves fleeing from violence," said Robyn Benson, PSAC National President. 
"Now more than ever, the federal government must step up its efforts to address the humanitarian crisis in conflict zones, and pursue policies for lasting and just peace."
The PSAC is also calling on the federal government to properly resource and staff the refugee initiative.
"Public service employees have the expertise and skills to make this a success. However, the government will need to provide the adequate tools and support," added Benson.
The PSAC has made a donation to the Canadian Labour Congress special fund established with the Canadian Council for Refugees to help with the settlement of Syrian refugees in Canada, and is calling on members to do what they can in their own communities to support the settlement of refugees.
"Our union believes in providing support to those in need and this solidarity has always extended across borders," concluded Benson.