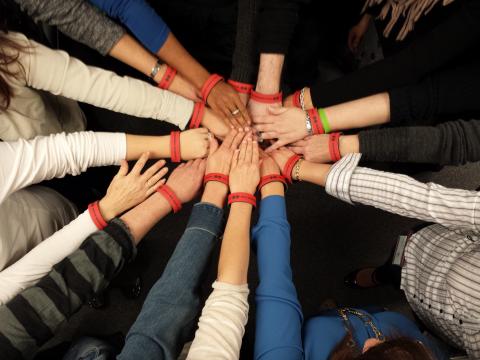 PSAC and Treasury Board are back at the bargaining table this week with a mediator. The PA team and the common issues committee will be discussing important issues in an attempt to negotiate a settlement that respects public services and public service workers.
"We will continue to push for a fair deal for our members," said Robyn Benson, PSAC National President. "We want a negotiated agreement, but we will not accept concessions."
Key bargaining objectives
PSAC's key issues in this round are:
Healthier workplaces

Strong public services and fair treatment for workers if service delivery changes
Wages that keep up with inflation and the job market
Workforce adjustment
Given the stress and turmoil that many PSAC members faced during the period of public sector cuts and layoffs under the Harper government, we want to ensure that workforce adjustment operates in a fair, transparent and impartial manner.
Sick leave
The employer has proposed a memorandum of agreement to deal with sick leave, in order to allow for discussion. We have been very clear that any discussion must respect our principles:
must be contained in the collective agreement
must provide for wage replacement
must preserve sick leave banks
no third-party provider
More updates to come
To keep up to date on bargaining, sign up for email updates.