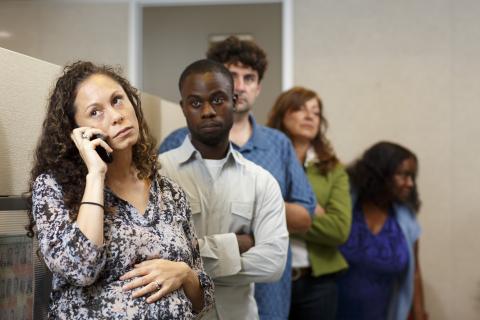 The federal government introduced a budget implementation bill yesterday that makes a problematic change to the funding of Employment Insurance.
This change was included as part of a nearly 500-page Budget Implementation Act – an example of the Harper government's record of making sweeping legal changes with little time for proper debate.
Starving the EI program
Bill C-43 increases the eligibility for businesses to receive an Employment Insurance credit, if they pay premiums of $15,000 or less. This means that more businesses will receive the credit, pulling more money out of the EI system.
Recently, the Parliamentary Budget Officer released a report on the government's handling of the EI program. It demonstrates that the small business job credit is inefficient and shows that the government is balancing its books on the backs of vulnerable Canadians.
In 2007, 46.6 per cent of unemployed Canadians qualified for benefits. That figure went down to 38 per cent in 2014. The change contained in the budget bill will continue this government's trend of starving the EI program, ensuring that thousands of unemployed people cannot access the system they paid into over a lifetime.
Frustrated public
"Our members are on the front lines, processing EI claims and answering inquiries at Service Canada kiosks," said Robyn Benson, National President of PSAC. "They hear the frustration from unemployed Canadians who are having trouble accessing benefits. Removing money from the system will only make things worse."
This PSAC video, Employment Insurance in Canada: hitting rock bottom highlights the decline of the EI program over the last 25 years.