PSAC celebrates Black History Month by acknowledging the profound contributions Black workers have had in building Canada's economy and in pushing the labour movement to where it is today. Join us as we honour the following Black activists and leaders in Canadian labour history. 
Canada's History with Slavery
Canada was not innocent in the use of slave labour to build our nation. 4200 slaves were recorded in New France in the 1600s (2/3 were Indigenous, 1/3 were Black). The British brought another 3000 Black unpaid workers to Canada by the late 1700s. There were likely more that were not recorded.
Marie-Joseph Angélique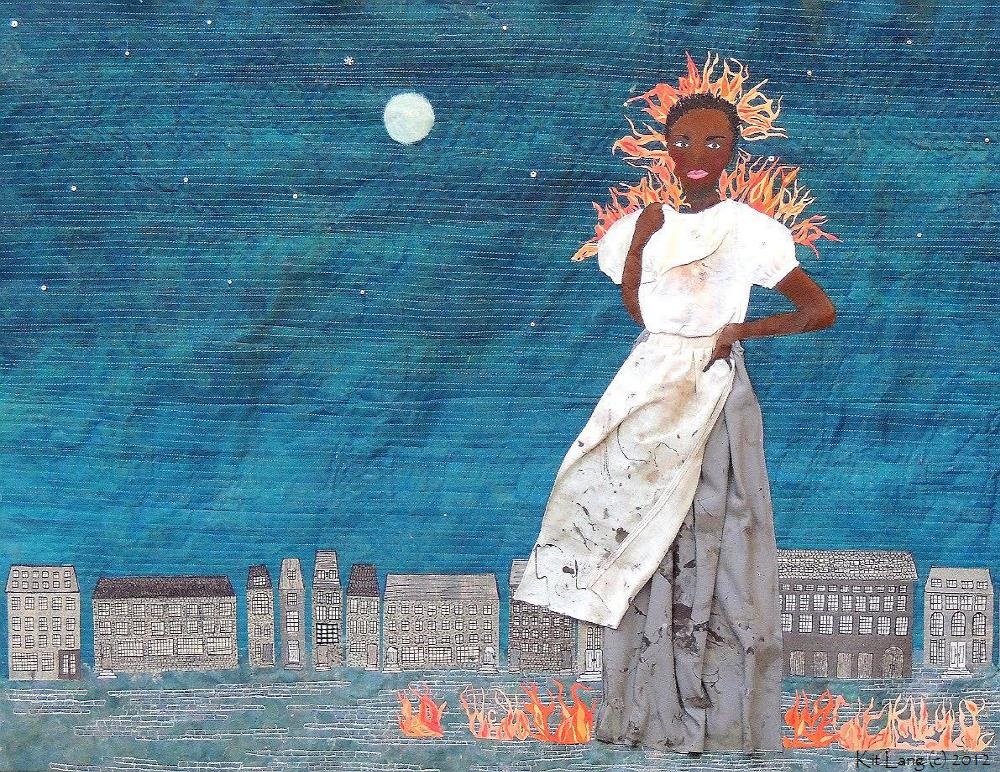 At the age of 20, Marie-Joseph Angélique was purchased as a domestic slave by a French merchant and was brought to Montreal where she endured 9 years of enslavement. In 1733, Marie-Joseph asked her enslaver for her freedom and was denied. She was instead told she was being sold to a man in Quebec City for 600 pounds of gunpowder. Angered and unwilling to endure future enslavement, she set fire to her bed and escaped. The fire caused a large portion of Montreal to burn to the ground. Marie-Joseph was later captured and sentenced to death. Her story has become a symbol of Black resistance and freedom in Canada.
Chloe Cooley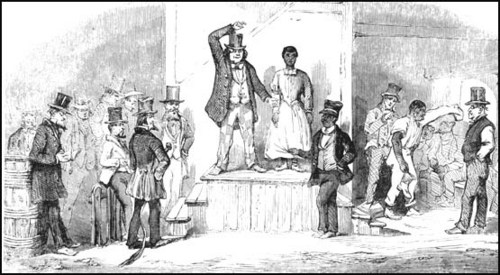 Chloe Cooley was enslaved by a loyalist in what is now Fort Erie, Ontario. After many Black loyalists were offered freedom for fighting for the British, rumours had begun to spread that Britain would force slaveholders to free their slaves. Worried they would lose their enslaved workers without profit; slaveholders began selling enslaved workers to America. Chloe Cooley was sold against her will to new owners in New York across the Niagara River in 1793. She was violently tied up and forced into a boat by three men while she screamed and fiercely resisted. Chloe's resistance served as the catalyst for the creation of the Act Against Slavery later that year, making importing slaves into Upper Canada illegal and mandated that children born to slaves to be automatically freed at the age of 25.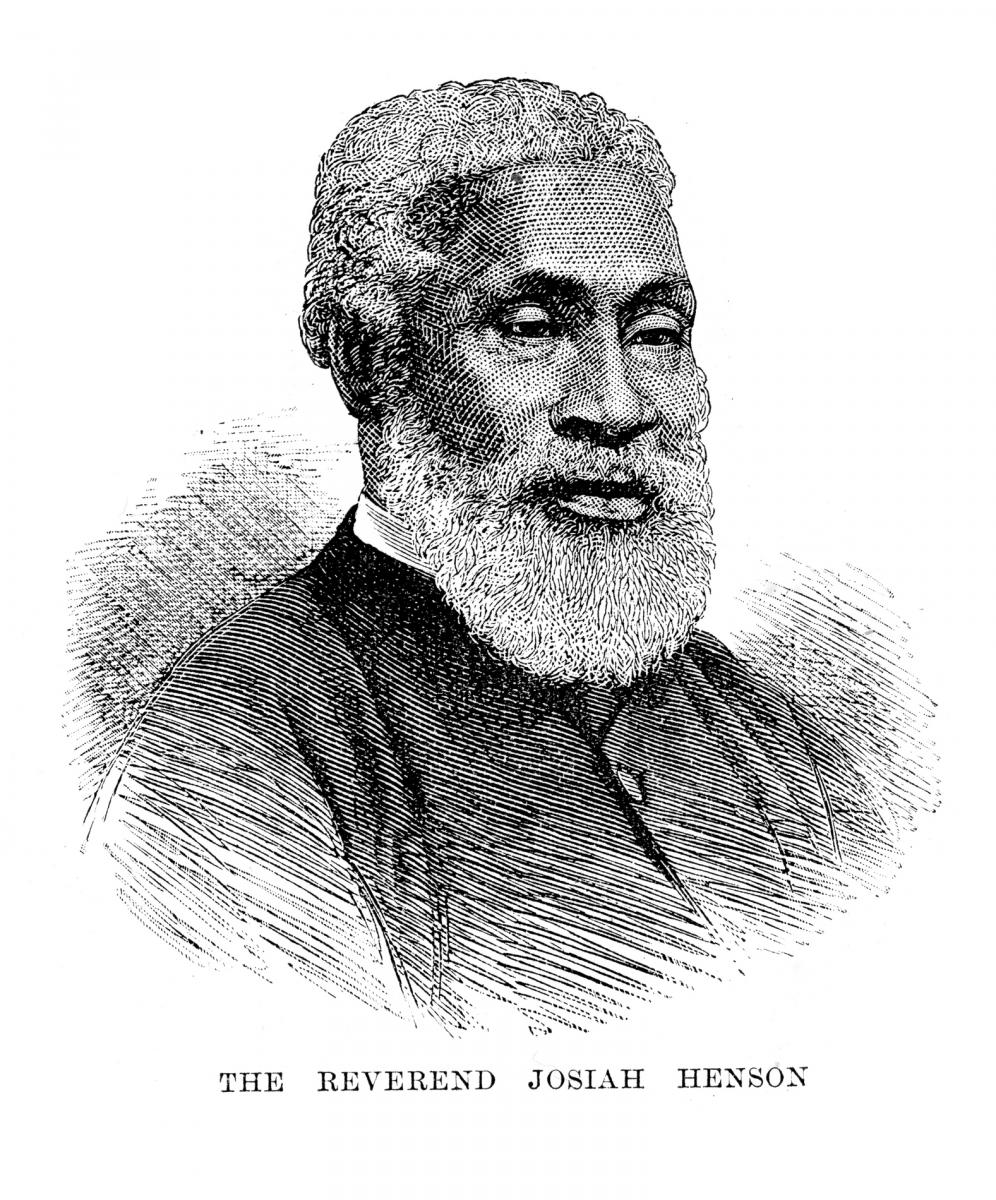 Unpaid Black Labour
Unpaid Black labour was instrumental in building colonial Canada and fueling its economy. Enslaved Black workers worked in the military, for merchants, fur traders, in taverns and hotels, and in religious organizations for free until slave ownership was abolished in 1834 by the British government. Even after slavery, Black workers were   paid very little for their labour in comparison with other workers, which kept them in poverty.
Josiah Henson
Josiah Henson, spiritual leader and author, was born into enslavement in Maryland, USA. He escaped to Dresden, Upper Canada and founded The Dawn Settlement – a place for enslavement refugees to obtain self-sufficiency. In 1842, he purchased 200 acres of land and opened the British-American Institute, one of Canada's first trade-labour schools.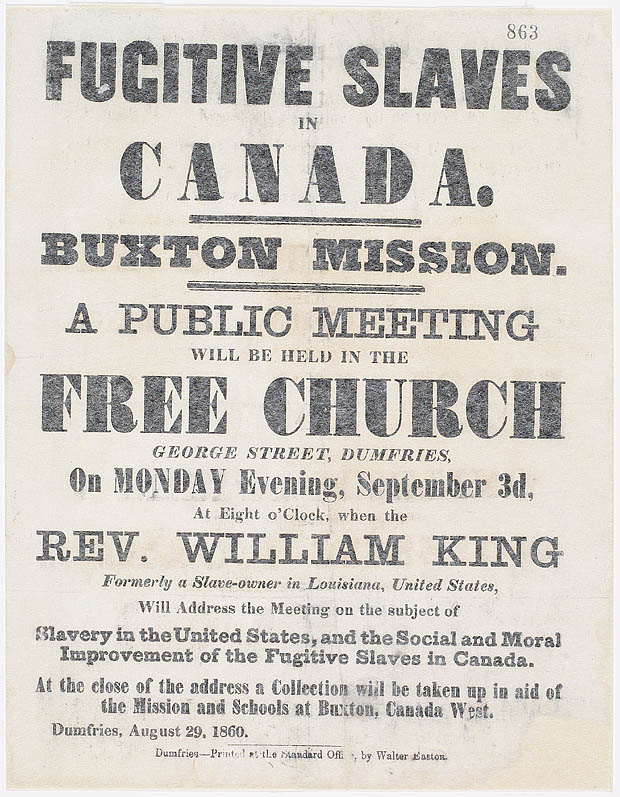 The Anti-Slavery Society of Canada
The Anti-Slavery Society of Canada was formed in 1851 in Toronto. The founding members were made up of Black businessmen and professionals such as Wilson Ruffin Abbott and Henry Bibb. Several white allies were members such as publisher George Brown and future premier of Ontario Oliver Mowat. Though the members were all men, much of the grassroots work was done by women. Many of the members' wives would collect and distribute money and clothing for slavery fugitives and they campaigned for abolition in the USA. The Society established a night school to train enslavement refugees in farming and would help spread abolitionist sentiment in Canada.
Caregivers in Canada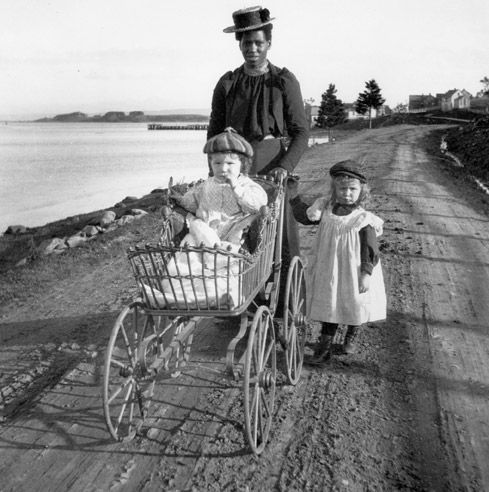 Though slavery was abolished in Canada, there were very few jobs available to once enslaved Black women. Many Indigenous and Black women found employment as nannies to well-off white families in Upper Canada. Domestic work was the most common paid employment for Canadian women. In 1891, there were nearly 80,000 female domestic workers in Canada.
No.2 Construction Battalion
Black men were originally denied entry into the army during World War I in Canada. Black men lobbied the government and military to let them contribute to the war effort until finally an all-Black segregated non-combatant unit was created in 1916. The No.2 Construction Battalion was deployed to England and performed non-combat labour such as building roads, railway tracks, bridges, defusing land mines, and building trenches.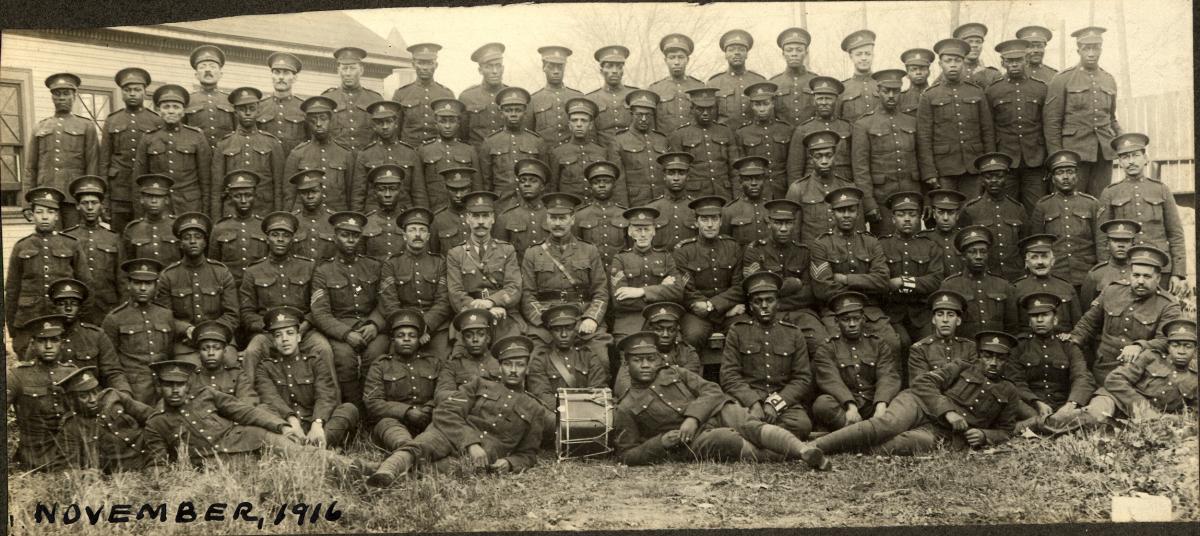 Order of Sleeping Car Porters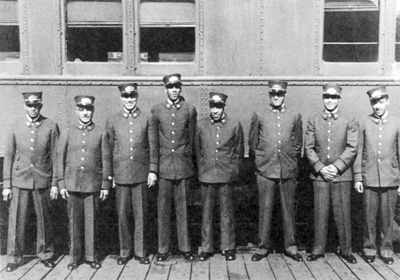 Labour unions originally barred Black workers from taking membership, therefore they created their own. In 1917, John A. Robinson, J.W. Barber, B.F. Jones and P. White, Black porters based in Winnipeg, formed the Order of Sleeping Car Porters (OSCP), the first Black railway union in North America.
Canadian Brotherhood of Railway Employees
In 1919, the Order of Sleeping Car Porters, Canada's first Black labour union, joined the Canadian Brotherhood of Railway Employees (CBRE), forcing them to remove the "Whites-only" clause from its constitution.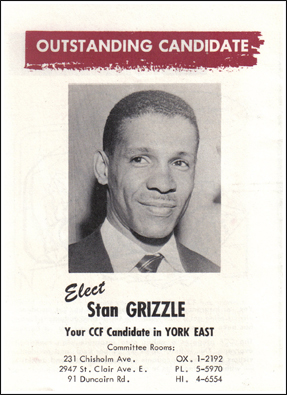 WWII Economic Recovery
Black workers were a key part of stimulating the economy after World War II. 1940 marked one of the greatest influxes of Black workers into the Canadian workforce. Black employment grew by 150%.
Stanley Grizzle
In the 1940s, labour activist Stanley Grizzle, a local president of the Brotherhood of Sleeping Car Porters, fought for the right for porters to have name cards so white passengers would stop calling the mainly Black porters "George" or "boy". He also pushed the Canadian Pacific Railway to open management ranks to Black workers. Grizzle went on to become a public service worker, politician, citizenship judge, and recipient of the Queen Elizabeth II Diamond Jubilee Medal, who fought against anti-Black racism.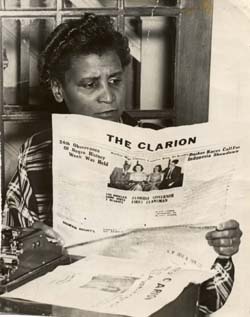 Carrie Best
Carrie Best was co-founder of The Clarion, one of the first newspapers in Canada to be owned and published by Black Canadians. She was an avid human rights activist and used her newspaper to speak out about Black rights. In 1941, her and son James Calbert Best (who would later help found PSAC) purchased a ticket at the Roseland Theatre and would sit in the "whites only" section in protest. When they were asked to leave and refused, police were called and she was charged with disturbing the peace. She would take legal action against the theatre and later on would use The Clarion to help publicize the same treatment given to Viola Desmond 5 years later.
Violet King Henry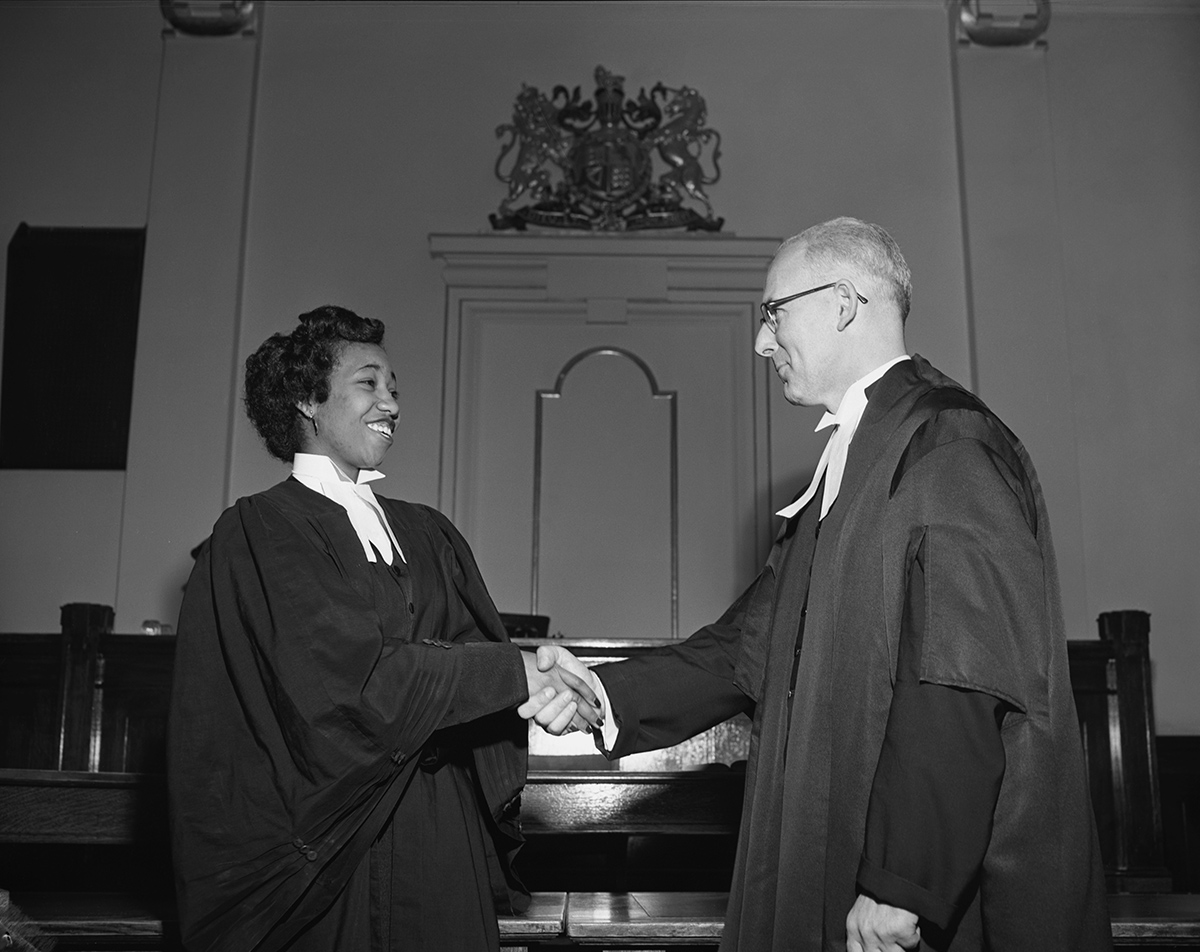 In 1953, Violet King Henry became the first Black woman to become a lawyer in Canada and the first Black Canadian to obtain a law degree in Alberta. She was treasurer for a local labour union, the Calgary Brotherhood Council and was honoured by the Brotherhood of Sleeping Car Porters and Maids (the first Black labour union to be recognized by the American Federation of Labour) for her achievements.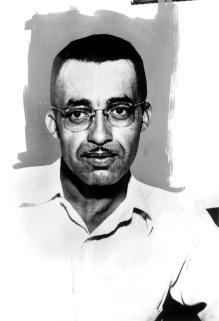 Hugh Burnett
Hugh Burnett helped found the National Unity Association (NUA), made up of Black farmers and tradespeople who were tired of the racial discrimination they experienced in Dresden, Ontario. Burnett and the NUA lobbied the Ontario government to create anti-discrimination legislation which led to the enactment of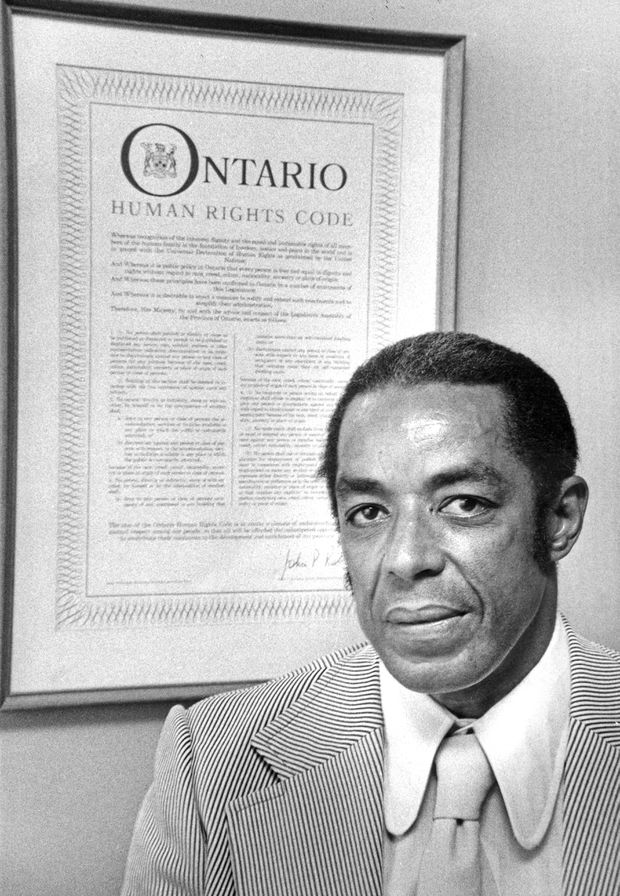 the Fair Employment Practices Act in 1951 which forbid discrimination in employment.
Bromley Lloyd Armstrong
Bromley Lloyd Armstrong, a Canadian civil rights leader and labour activist, was best known for his part in the 1954 National Unity Association sit-ins in Dresden, Ontario. Activists like Bromley sat in Dresden restaurants while angry owners violently denied Black and other racialized patrons service. The sit-ins led to the racist restaurant owners being charged and convicted of discrimination, marking Canada's first successful test of laws making discrimination illegal.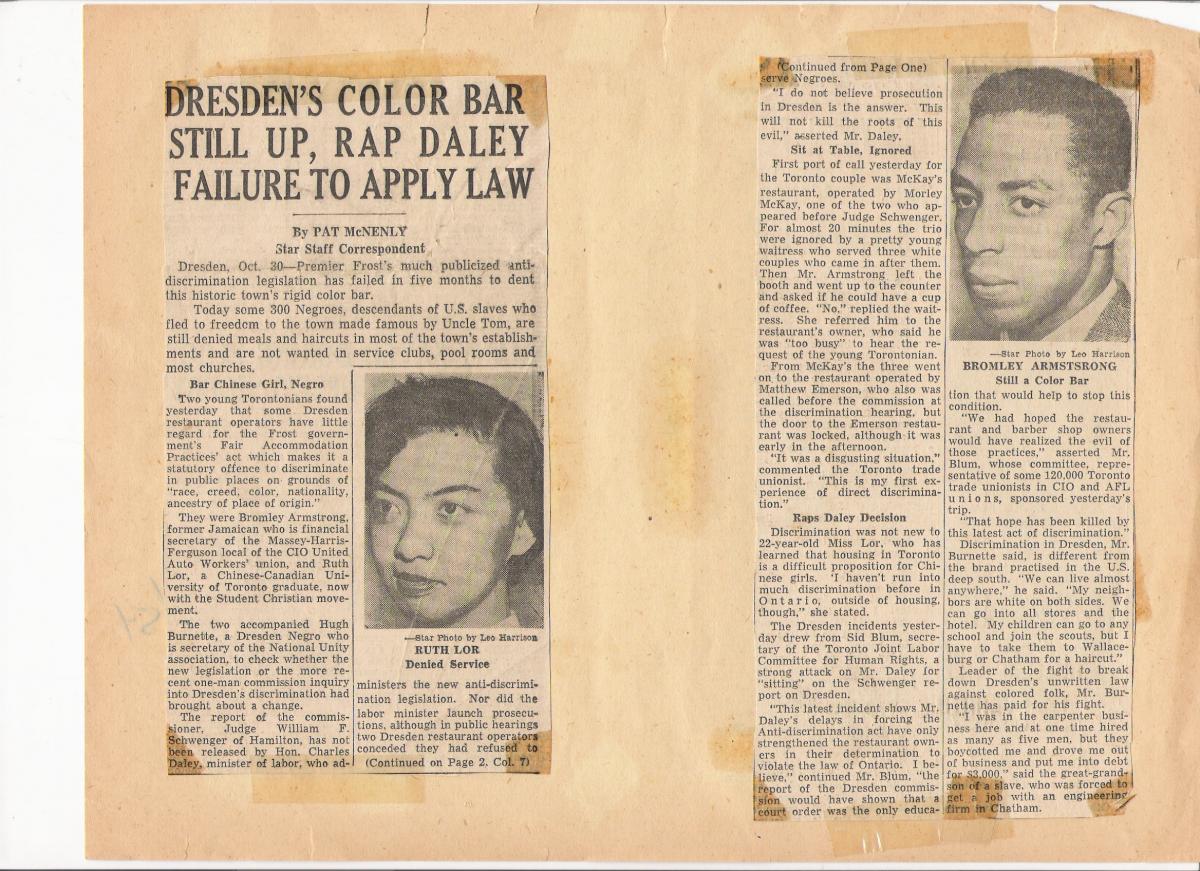 West Indian Domestic Scheme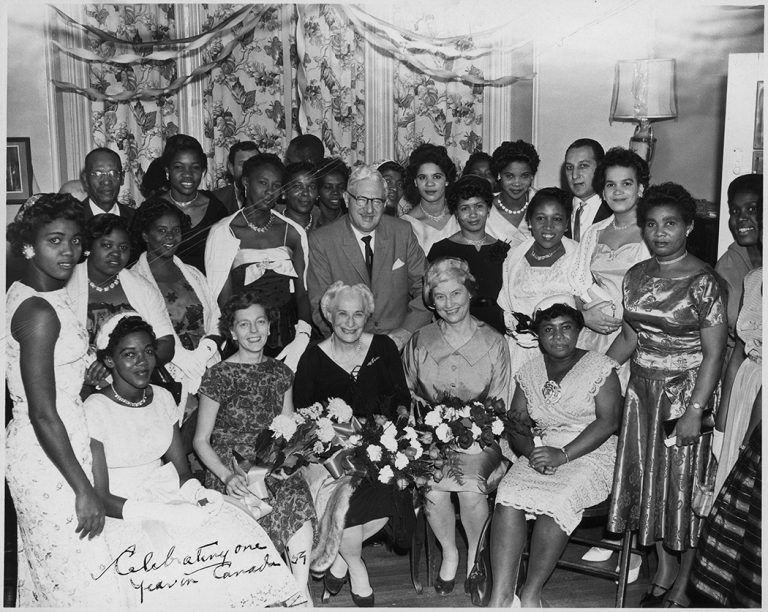 In 1955, the Canadian government introduced the West Indian Domestic Scheme to attract eligible Black women, between the ages of 18-35, mainly from Jamaica and Barbados to fulfill a chronic shortage of domestic low-wage jobs with poor working conditions. Racist immigration practices made it difficult for racialized professionals from coming to Canada with the exception of being accepted as a domestic worker. Some women were qualified professionals who accepted the work as the only way to migrate to Canada, even if they were overqualified for domestic labour jobs. After one year of domestic work, the women were given landed immigrant status and could apply for citizenship within five years. Over 2,600 women immigrated as domestic worker from Jamaica and Barbados by 1965.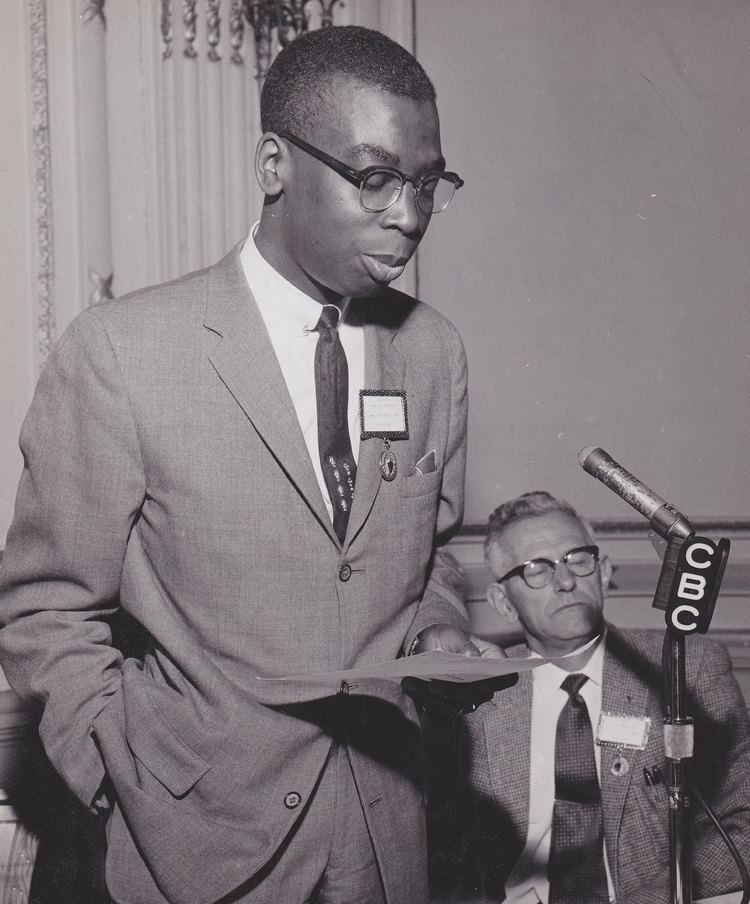 James Calbert Best
James Calbert Best began work with the federal Department of Labour, specializing in the field of collective bargaining. In 1958, he was elected president of the Civil Service Association of Canada (CSAC). He remained president until CSAC merged with the Civil Service Federation. The union later evolved into the Public Service Alliance of Canada (PSAC), making him one of the founders of the largest federal public sector union in Canada. He was later appointed as Canada's first Black ambassador.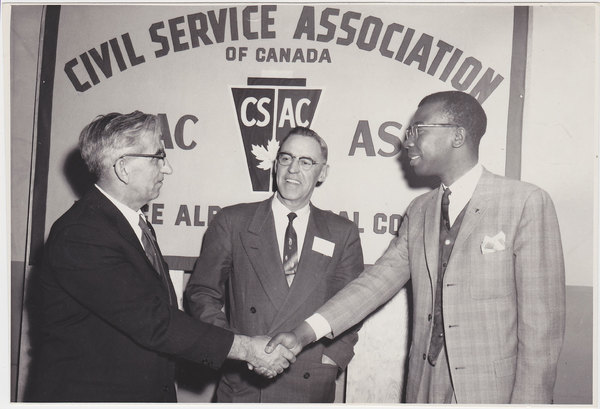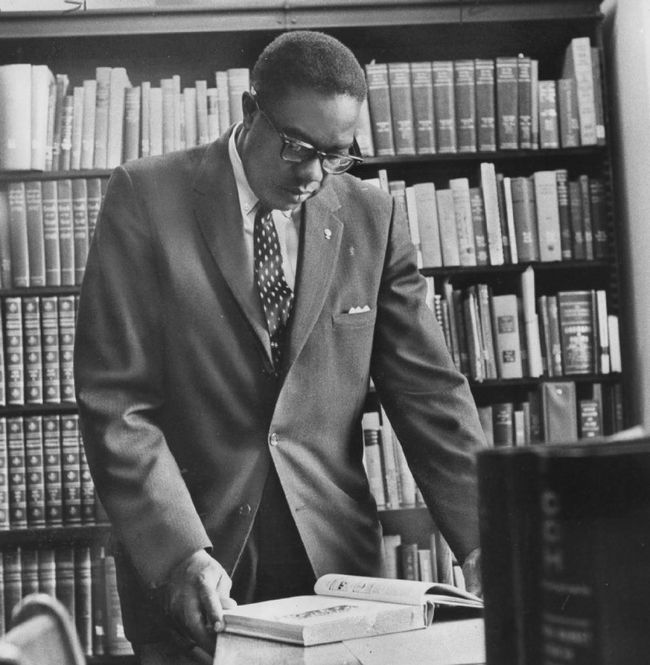 Leonard Braithwaite
In 1963, Leonard Braithwaite was the first Black Canadian elected to a provincial legislature. He served as the Liberal party critic for labour and welfare and often spoke out against the racial segregation of Ontario schools.
Janice Gairey
Janice Gairey, is the daughter of Desmond Davis, a pivotal member of the Black Sleeping Car Porters. In 1985, Janice Gairey became acting president of CUPE 1874. In 1995, Black Canadian labour activists founded the Coalition of Black Trade Unionists – Ontario chapter. In 2006, she became the first Canadian to be elected to Coalition of Black Trade Unionists international board. She was elected as president of CBTU-Ontario, and would become its longest serving president. Janice earned a reputation within CBTU International for bringing the largest delegations in the chapter's history to their national conventions and for bringing forward some of the hardest-hitting resolutions.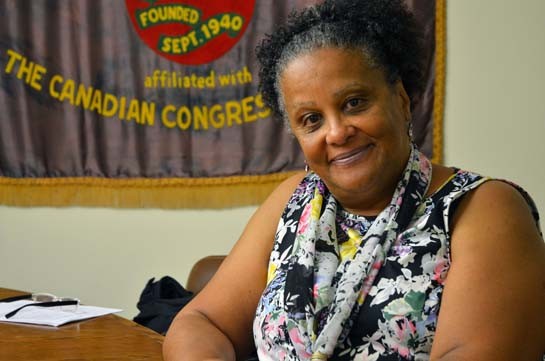 Marie Clarke Walker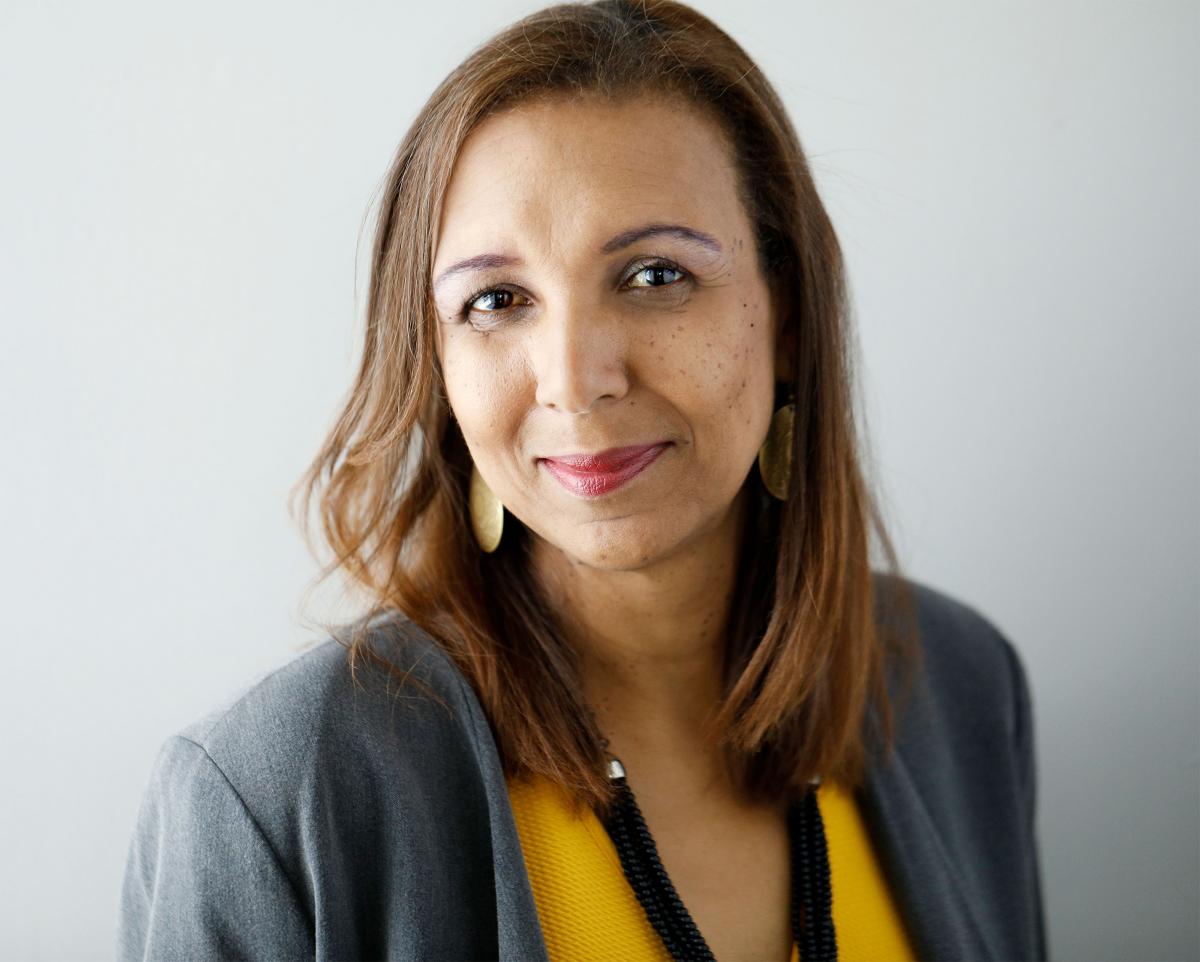 Marie began her career as a counsellor and family-support worker in Toronto. She would work in homes for the elderly and later at schools supporting children with disabilities. She took an active role in the Canadian Union of Public Employees (CUPE), and eventually became CUPE Ontario's Equity Vice-President and her union's first-ever national Diversity Vice-President. Marie made history in 2012 when she was elected as the first racialized woman and youngest person ever elected to the position of Executive Vice-President of the Canadian Labour Congress (CLC). She served in that position for five terms before once again making history in May 2017, being elected as the first-ever racialized woman to serve as CLC Secretary-Treasurer.
Larry Rousseau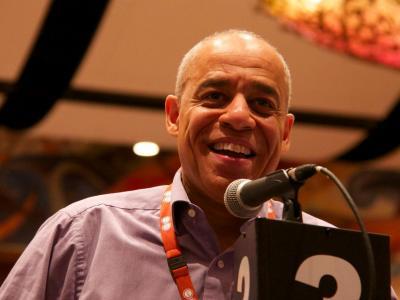 Larry Rousseau, a Statistics Canada worker, has had a long-accomplished career as a union leader. He first served as the Regional Vice-President for the Union of National Employees. He then became the first Black elected Regional Executive Vice President (REVP) in PSAC history in June 2011. As REVP for the National Capital Region, Larry would be responsible for one of the largest concentrated areas of federal public sector workers in the country. After 6 years of service as a PSAC REVP, he was elected CLC Executive Vice-President in May 2017.
Dr. Lynn Jones  
Lynn Jones is an African-Canadian woman born and raised in Truro, Nova Scotia. She is a longstanding PSAC member, federal public service employee and activist in the struggle to eradicate racism, secure human rights, and achieve fair labour practices. 
In 1992, she became the first woman of colour elected as a vice-president at the Canadian Labour Congress (CLC) and was also a national vice-president of the Canada Employment and Immigration Union. In 1993, Lynn became the first African-Canadian woman to run in a Canadian federal election, as the NDP candidate for Halifax. Lynn also played a key role in the CLC National Anti-Racism Task Force in the 1990s, resulting in a groundbreaking final report that called for bold and comprehensive measures to address racism in the Canadian labour movement.  Lynn has been honoured with many awards including the Queen's Medal, the Congress of Black Women of Canada's Women of Excellence Award, the Nova Scotia Federation of Labour Human Rights Award, and two honorary doctorates.  
She is currently the chair of the Global Afrikan Congress (Nova Scotia Chapter), which seeks reparations for the Atlantic slave trade.   
Jan Simpson  
Jan Simpson is the first Black woman to lead a national union in Canada. She became the national president of the
Canadian Union of Postal Workers in 2019, nearly 30 years after becoming a shop steward in her workplace. She fights for the rights of more than 50,000 CUPW members and mobilizes the membership to fight for equality and justice for all workers.  Her involvement in the community has earned her the Urban Alliance on Race Relations 2019 Labour Award, and in 2020, she was selected as one of the 100 Accomplished Black Canadian Women by 100ABCWomen. Jan is also a member of the Coalition of Black Trade Unionists.