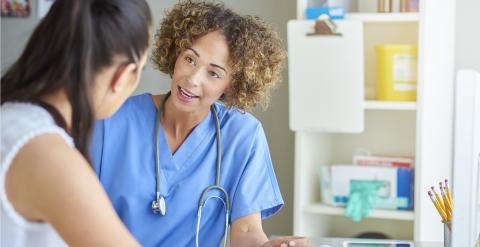 PSAC has succeeded in achieving two long-overdue improvements to the Public Service Health Care Plan (PSHCP): coverage of non-oral contraceptive methods and an electronic system for making vision care and paramedical claims.
PSHCP partners recommend expanded birth control coverage begin in April
In October 2017, PSAC declared victory in a long battle when Treasury Board President Scott Brison committed to expanding contraception coverage for federal public service workers. On February 13, 2018 an agreement between the PSHCP partners committee, which includes employer and union representation, was signed to recommend coverage for non-oral birth control methods, including IUDs (both hormonal and non-hormonal), the ring, the patch, and injections.
The expanded coverage becomes effective April 1, 2018.
These birth control methods will be added under the drug benefit, which means the plan will cover 80% of the reasonable and customary charges for such contraceptives. Full details will be made available on the health plan's website.
"As the health plan for Canada's largest employer, this extended coverage will provide thousands of women more contraceptive options. I am proud of what we have accomplished," said PSAC National President Robyn Benson. "And PSAC will continue the fight, in partnership with the Canadian Labour Congress, other unions and our allies, to make this coverage available to all women in Canada through a national pharmacare plan."
Electronic claim submission
A new electronic claims system will be in place as of April 1, 2018. It will be accessible through both the web and a mobile app. Federal public service workers will be able to submit claims in a much easier manner and will receive reimbursements much more quickly. 
This new system will be available for vision care claims, any covered paramedical service, such as massage therapy and physiotherapy, as well as some medical equipment and supplies. You must register with Sun Life to access this service. Please refer to both the health plan and Sun Life websites for more details, which will soon be released.  
Still fighting for more improvements
PSAC has reviewed all of the input that we received from our November 2017 survey and are prepared to begin our full round of negotiations for the PSHCP this spring. The Plan is overdue for other significant improvements and we plan to fight hard to make that happen.