The largest union representing federal public service workers is launching a letter campaign urging Prime Minister Trudeau to make good on his word.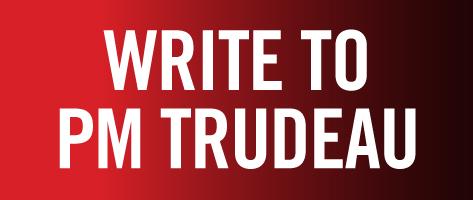 When Trudeau was elected, he said he wanted to be a "partner" to public service workers and not an adversary.
One year later, thousands of public service workers are either not getting paid, or being paid improperly, thanks to the government's mishandling of the Phoenix pay system. And more than 90,000 PSAC members have spent the last two years trying to negotiate a fair contract with Treasury Board, to no avail.
"This is about fairness and respect – and this is what was promised to public service workers by Mr. Trudeau," said Robyn Benson, National President of PSAC.
PSAC members work hard to deliver quality public services to all Canadians, but the government needs to support these workers properly so they can do their jobs.
"Teachers in First Nations communities have fewer resources than their provincial counterparts. This is unfair to Indigenous children, who deserve a quality education," said Benson. "Service Canada workers don't have enough resources to process EI and disability claims in a timely manner, leading to lengthy wait times for Canadians who depend on these services. These are only two examples."
Send a letter to Prime Minister Trudeau today, and tell him to make good on his word to support public services and the people who deliver them.