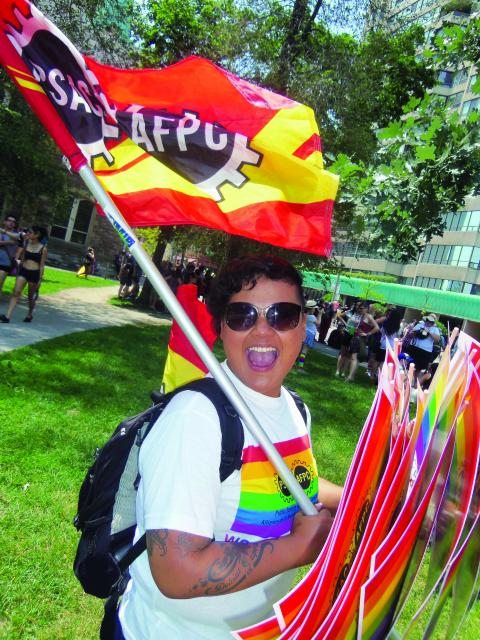 PSAC bargained a travel insurance policy that recognized same-sex spouses in 1992. This was one of the union's first victories at the bargaining table for GLBT members.
In 1998, after a groundbreaking human rights victory in court in the Akerstrom case, the union negotiated changes to the collective agreements with Treasury Board to expand the definition of common-law spouse to include same-sex couples. Since then, PSAC has bargained spousal leave for lesbians and gay men, as well as other benefits that were traditionally afforded only to heterosexual couples and families.
Recently PSAC has been bargaining cutting-edge language for trans women and men who need to be accommodated in their gender transition while at work. 
More information about these and other gains is available in the booklet PSAC works for GLBT rights.