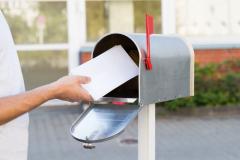 Our bargaining team met with the Canada Post Corporation on April 11 and 12, 2017.
We spent some time questioning the Corporation about their intent with regard to their proposed overhaul of our current Job Security provisions. We are still very interested in receiving feedback on this proposal by emailing Nego2017upce-sepc@psac-afpc.com .
Our team also discussed changes to the short-term disability (STD) plan and benefit provisions.
We are scheduled to resume negotiations on May 16-17 and July 25-27, 2017.
Our bargaining team thanks you for your patience and support.