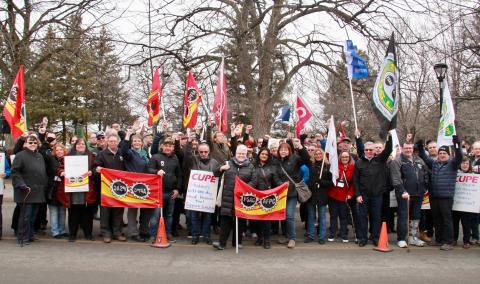 PSAC members from across Canada joined their Brothers and Sisters from CUPE Local 2424 on the picket line as staff at Carleton University fight to protect their retirement security. 
PSAC raised more than $15,000 to support CUPE members and help them last one day longer than the employer. 
More than 800 of Carleton's administrative, technical and library staff have been on strike since March 5. 
Sign CUPE 2424's petition letter today and help defend hard-working university staff at Carleton.