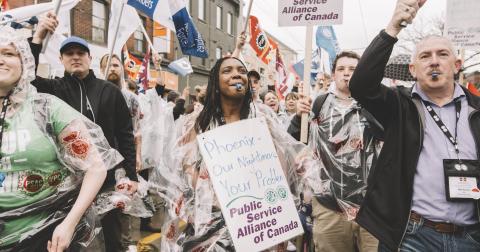 PSAC is calling on the Prime Minister to follow through on his government's commitment to address the undue hardships caused by the Phoenix pay system by coming to an agreement on damages with the unions representing federal public service workers.
 "Government representatives at the table say they are waiting for a mandate. Well, it's time Prime Minister Trudeau gave them one," said PSAC National President Chris Aylward. 
In its 2018 budget, the federal government promised "to address the real mental and emotional stress and unacceptable financial impacts" Phoenix has had on federal public service workers. That was over two months ago. While PSAC was encouraged by the uptick in discussions after the budget was released, progress has since stalled.
"Our members have paid the price for this government's mess in countless ways – compensation for what they've endured is long overdue," said Aylward.
The damages being sought includes compensation for the stress, the time spent dealing with, and the catastrophic losses caused by Phoenix pay problems.