This week, PSAC's Parks bargaining team will be returning to Ottawa to negotiate with Parks Canada representatives. Meetings will take place over three days from April 30 to May 2.
Bargaining with this employer has been moving at a slow pace. Parks Canada has been reluctant to provide the language needed to have meaningful negotiations from the very beginning. During the last bargaining session, our team had to push the employer to put more language on the table and to provide us with responses to our proposals.
Disappointingly, the employer has instead focused on coming to the table with clawback provisions affecting seasonal workers, including negative changes to family leave. Our bargaining team made it clear to the employer that Parks Canada members will not accept any concessions.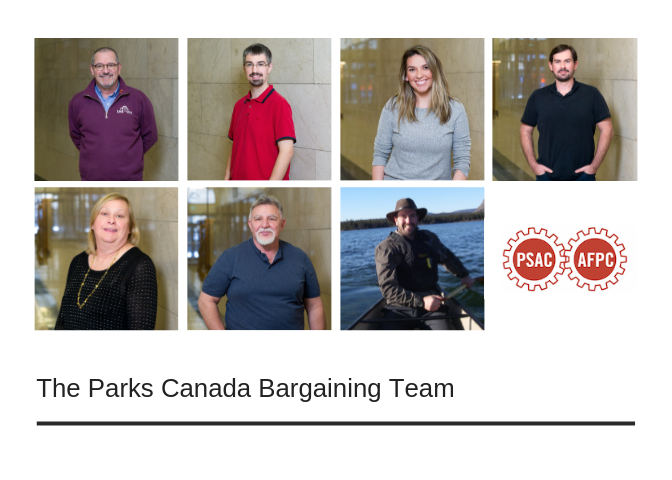 Members of the bargaining team are elected from amongst their peers to ensure the membership's top priorities are put forward during negotiations. They understand what you need in a fair collective agreement because they need it too.
Get to know the seven talented members who are representing Parks Canada workers at the bargaining table.